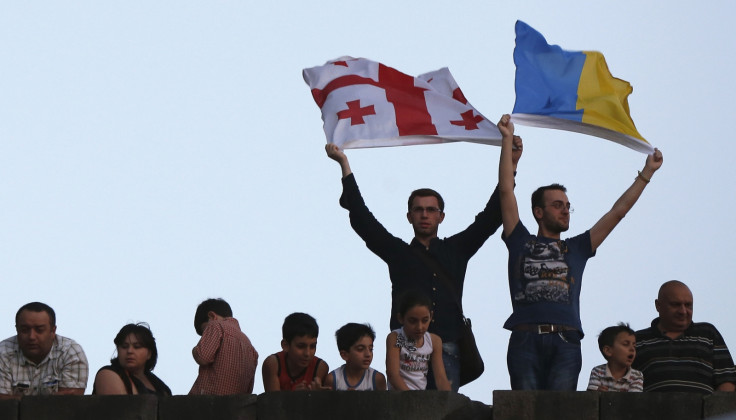 The European Council and Parliament have reached an agreement on visa suspension mechanism, a system to control migration flows which will become an integral part of visa-free agreements, such as the nascent plan with Ukraine and Georgia.
The EU had promised the former Soviet republics the lifting of visa requirements for their citizens visiting countries in the Schengen zone, as they have met all the necessary conditions. Official granting of visa-free travel is dependent on the approval of the new visa suspension mechanism, which will likely be voted on next week and later ratified by national governments.
Allowing Ukraine and Georgia visa-free travel to the Schengen area is a part of a long-term strategy to include the countries in the European sphere of influence, away from Russia's grasp. Pro-European Union demonstrators in Kiev's Maidan Square in 2014 sparked the revolution that toppled the Russophile President Viktor Yanukovych.
But after the recent surge of migrant arrivals in the EU, politicians had grown wary of populist sentiments against making it easier for 45 million Ukrainians, as well as 5 million Georgians to breach the Union's borders. The visa suspension mechanism serves to calm those concerns. It allows member states to reintroduce visa requirements for a non-EU country as a means to control migratory flows, or to alleviate public security concerns.
President Donald Tusk scolded EU officials for stalling on a promise to ease visa requirements to Ukraine and Georgia. In a letter sent to European Parliament president Martin Schulz on 6 December and seen by Reuters, Tusk urged the legislature to compromise with national governments to unblock visa liberalisation.
"At stake here are the legitimate hopes and aspirations of the nations who are our neighbours, as well as the reputation of the European Union, which has categorically and repeatedly committed itself to the issue," the former Polish prime minister wrote.
Schulz tweeted today that, since an agreement was reached, there should not be any further delay in allowing visa-free travel to the bloc for Ukrainians and Georgians.
The agreement does not apply to UK and Ireland as they are not part of the Schengen area.