Vivienne Pitt Makes Screen Debut with Mother Angelina Jolie in Disney's Maleficent
Angelina Jolie: We think its fun for our kids to have cameos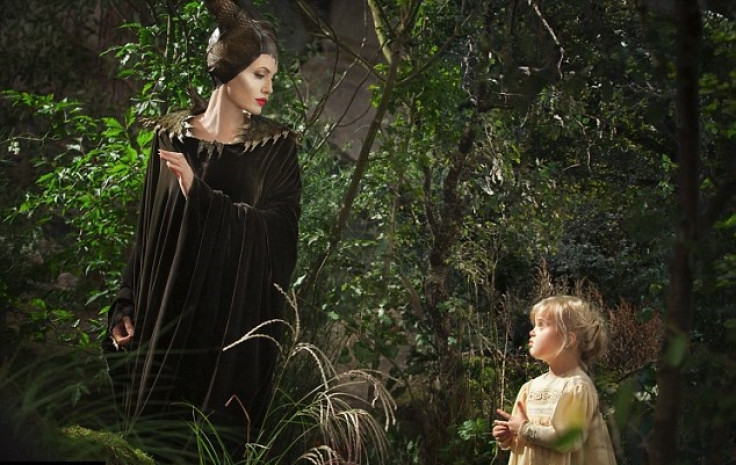 When both her parents are movie stars, it's hardly surprising to find that Vivienne Jolie-Pitt was a natural in front of the camera.
The 5-year-old made her big screen debut alongside mother Angelina Jolie in Disney's Maleficent.

Vivienne plays the young Princess Aurora in the film and is a veritable scene stealer when she comes face-to-face with Maleficent in a forest setting.
The young Aurora is seen running carefree through a meadow before the scene cuts to the older Princess, as she meets Maleficent for the first time.
Dressed in character in a long, black coat and with horns rising from her head, Jolie might have intimidated any other child, but her daughter could see past the frightening make-up.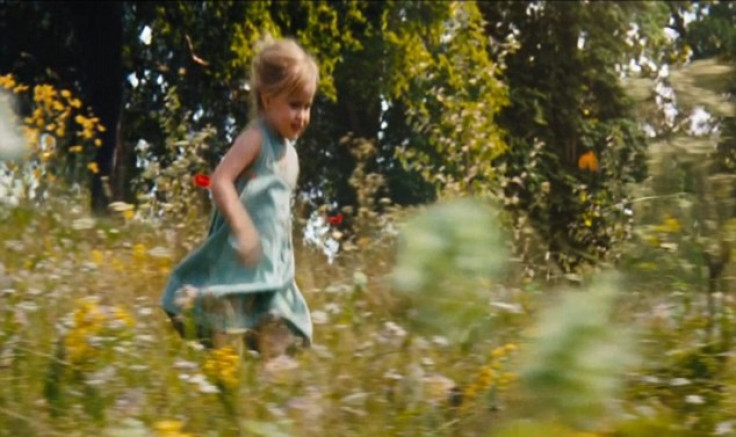 "It had to be a child that liked me and wasn't afraid of my horns and my eyes and my claws. So it had to be Viv," explained Jolie.
Jolie and fiancé Brad Pitt, who have six children, have said they do not want any of their offspring to follow them into acting.
"We think its fun for our kids to have cameos and join us on set, but not to be actors," said the star.
"That's not our goal, for Brad and I, at all. But the other three and four-year-old [performers] wouldn't come near me."
While Vivienne was unphased by her mother's changed appearance, the rest of the Jolie-Pitt brood were not so sure.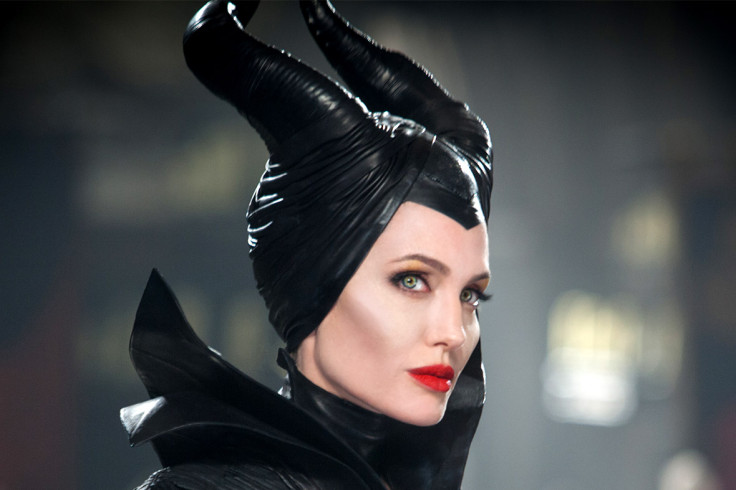 "When Pax saw me for the first time, he ran away and got upset - and I thought he was kidding, so I was pretending to chase him until I actually found him crying," explained Jolie.
Pax and eight-year-old sister Zahara, did however get over their initial fears and were extras on set.
"I had to walk by them being very mean," revealed Jolie. "Of course, I wanted to stop and wink at them."
A new take on Sleeping Beauty, the film tells the untold story of Maleficent, who put a curse on Princess Aurora when she pricks her finger on a poisoned needle.
The film is scheduled for release on May 30 and co-stars Sharlto Copley and Juno Temple.
© Copyright IBTimes 2023. All rights reserved.