Russian President Vladimir Putin has said that 755 American diplomats must leave Russia after new sanctions were overwhelmingly passed by the US congress last week.
Moscow had previously announced that the diplomatic staff of US embassies and consulates in the country would be cut to 455, around the same number Russia has in the US.
Reported by AFP, Putin told the Russia-24 TV station that 755 of the staff of US embassies and consulates "must stop their activities in Russia", adding that the tension between the two countries did not look likely to get better soon.
The previous statement had also said that a summer house and warehouse used by the US embassy in Moscow would be closed down.
It is not believed that US President Donald Trump supports the new sanctions, often arguing against the findings of US intelligence agencies that high officials in the Kremlin ordered a campaign to disrupt the 2016 US presidential election in his favour.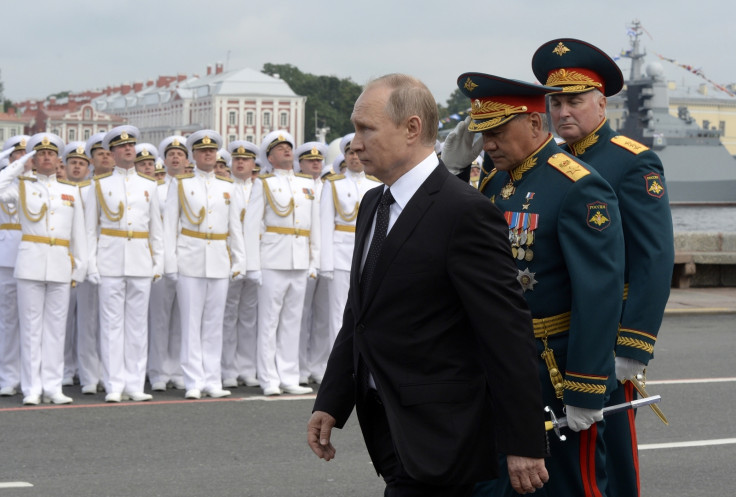 However overwhelming majorities in both the House of Representatives and the Senate have left the US president with little possibility of overruling Congress. Senators voted 98-2 in favour of the bill, which also imposes new sanctions on Iran and North Korea, while representatives voted 419-3.
On Friday (27 July) the White House announced that the president "intends to sign it".
Trump has been plagued by accusations of a Russia conspiracy since before taking office. The topic has become a frustration he regularly airs on Twitter, calling questions about his campaign's links to Russia a "witch hunt" against him.
The sanctions bill is also the only substantial piece of legislation congress has so far managed to bring to his desk since his January inauguration. Last week, attempts by Senators to repeal even parts of former president Obama's flagship health care bill, the Affordable Care Act, failed to pass as Republican senators voted against their party leaders.