Vladimir Putin inaugurates Crimea energy bridge during surprise visit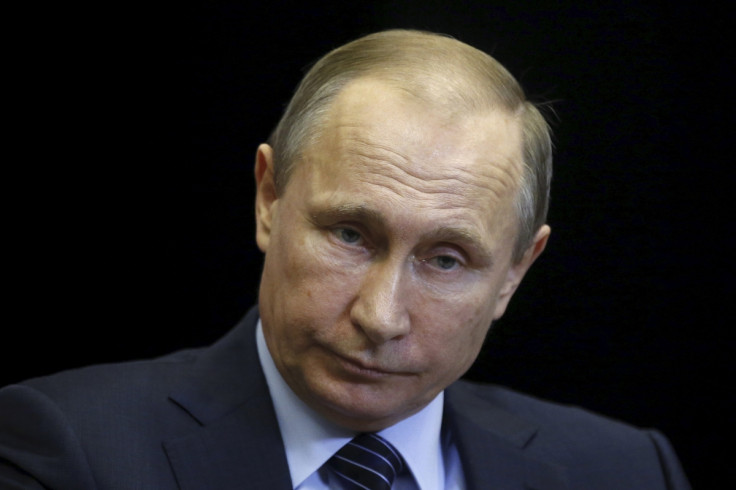 President Vladimir Putin has inaugurated the first leg of a power line between the Russian mainland and Crimea in a surprise visit to the peninsula. His visit to the strategically important territory comes after the region plunged into darkness over widespread power outage.
Crimea, which Moscow claims to have been hit by Ukraine's energy blockade, will start receiving power supply from Russia once the "electricity bridge" is completed. The undersea cable project was scheduled to have been completed by the end of December but it has been brought forward after Crimean power supply was knocked off.
"Over 100 kilometers [62 miles] of high-voltage electric power lines have been built and today we are launching the first leg," the Russian president said.
The Black Sea peninsula, a former Ukrainian territory annexed by Russia in 2014, has declared a state of emergency after pylons from Ukraine were blown up by activists affecting nearly two million people. All the four main power lines from Ukraine were severed.
Speaking on Putin's latest visit, Crimea's Deputy Prime Minister Ruslan Balbek said the Russian president "went to Simferopol where he inaugurated the first phase of the energy bridge that will provide Crimea's power supply from Russia".
"The first electricity line should have been operational on December 20 but the works have been speeded up.... It is a historic day for Crimea, which has won its energy independence from Ukraine."
The undersea electricity cables connecting Russia's Krasnodar region and Crimea are expected to become operational by 15 December. The second leg, which is scheduled to kick off construction in May 2016, will make Crimea fully independent of energy from Ukraine.
Crimean Tatar activists have been blamed for bombing the key energy lines to Crimea. They have also been blocking efforts to repair the towers testing Moscow's patience. The activists are demanding greater political freedom for the peninsula and want Moscow to release nine political prisoners immediately.
© Copyright IBTimes 2023. All rights reserved.