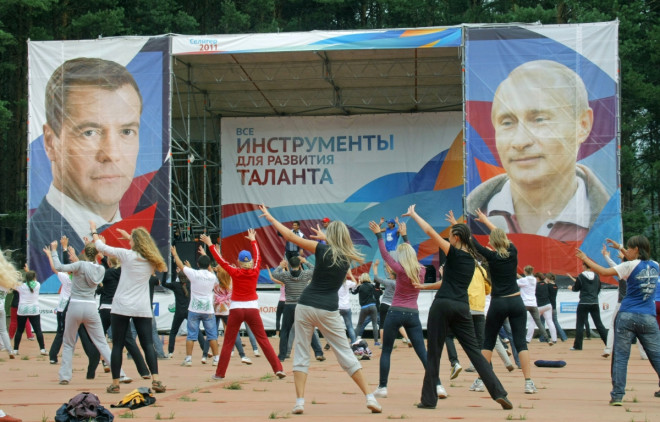 Russian President Vladimir Putin is to reintroduce the 1930s Stalinist "Ready for Labour and Defence" fitness program using money left over from the Sochi Winter Olympics.
Putin said the revival of the sports routine will "pay homage to our national historic traditions".
"The Olympics and Paralympics have demonstrated that we are again becoming one of the leaders in global sports," said the ex-KGB agent.
In Soviet times, the physical activities consisted of competitive sports like running, jumping, skiing and swimming and continued throughout the Soviet Union until its collapse.
The sports program, abbreviated to GTO in Russia, was created to ensure that the Soviet Union had a fighting-fit population and will be open to Russian citizens of all ages.
The program is to start in September and an annual report will keep the president and Russian public up-to-date with its progress.
Putin is known for returning to Soviet traditions in his policies in order to win favour domestically. His approval ratings now stand at 72%, increased from 65% from January, according to Levada.
The end of the Sochi Winter Olympics were overshadowed by events in Ukraine and Crimea, with Russia eventually annexing the region.
The United States and European Union have imposed travel bans and asset freezes on Russian officials over the annexation, but Putin has fought back placing sanctions on notable US figures such as Senator John McCain and House Speaker John Boehner.