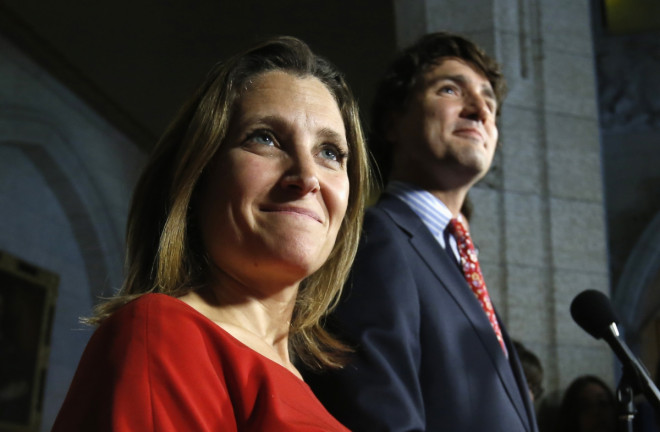 Russia has revoked the visas of 13 Canadian MPs and officials in retaliation to sanctions introduced by Ottawa following Moscow's invasion of Crimea.
Those banned include prime ministerial advisor on foreign and defence policy Christine Hogan; Wayne G. Wouters, clerk of the Privy Council and Secretary of the Cabinet; House of Commons Speaker Andrew Scheer, and head of the Ukrainian-Canadian congress Paul Grod.
Visas have also been removed from a string of Conservative MPs including Senator Raynell Andreychuk, and former Reuters editor Chrystia Freeland. However Canadian prime minister Stephan Harper is not among those hit by the sanctions.
The visa bans, which are seen as symbolic, were announced after Canada removed the visas of several Russian MPs and officials, and came hours before Russia's G8 partners hold an emergency meeting to discuss sanctions against the Kremlin.
The G8 powers are expected to suspend the membership of Russia, and cancel a planned meeting in Sochi.
Russia's foreign ministry spokesman Aleksandr Lukashevich said the Kremlin's action "comes in response to unacceptable actions by the Canadian side which seriously hurt bilateral relations. But we need this cooperation as much as Ottawa does.
"That said, we make no secret that we will react accordingly to unfriendly moves – no matter what motives they are explained by. We hope that Canadian officials and politicians will draw adequate conclusions."