Vladimir Putin's press spokesman earns four times more than the Russian president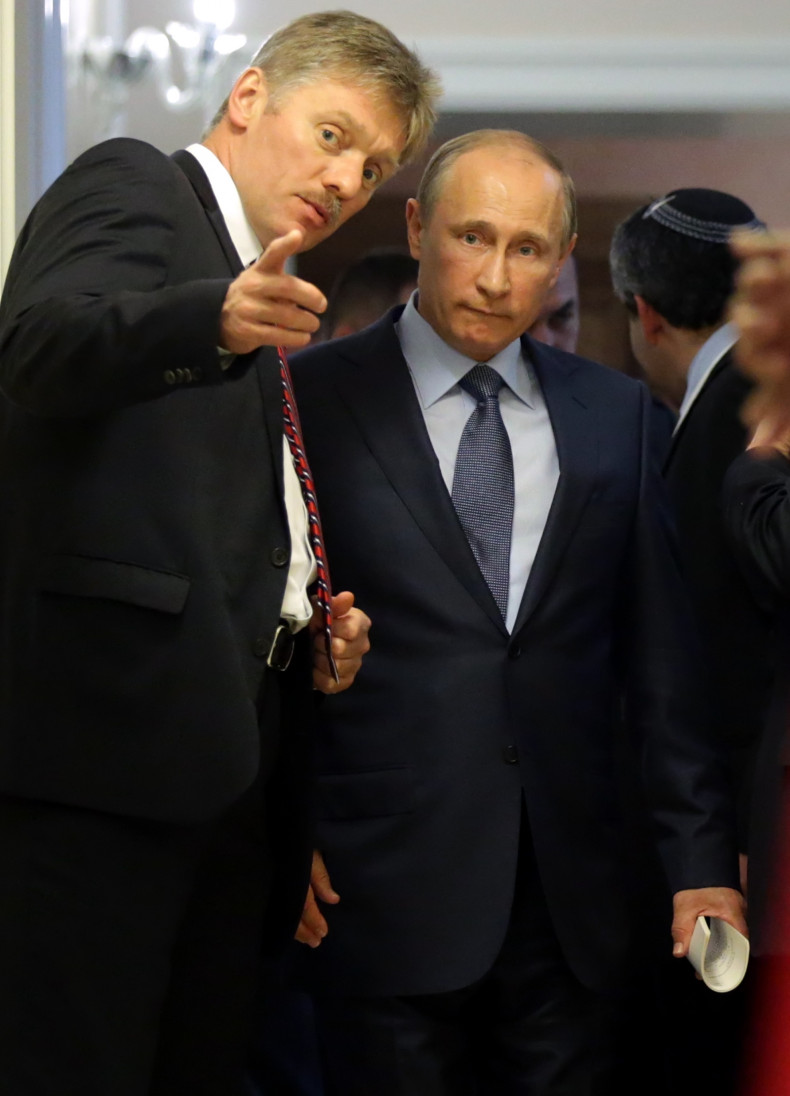 Dmitry Peskov, the spokesman for President Putin has explained his earnings as due to a family inheritance, saying on Monday 18 April that he had received the money after the death of his father. Since 2012, Peskov has been the Putin's press secretary. He told journalists that the money was "salary, and sadly I got an inheritance when my father died".
According to an official declaration by the Kremlin, Peskov declared an income of 37.6m roubles (£388,000). For 2015, the Russian president's declared income was 8.9m roubles.
He is also said to own a Toyota Land Cruiser and three apartments, according to a Guardian report. At his wedding in 2015, Peskov was photographed sporting a Richard Mille watch worth $620,000 (£434,000). He has claimed it was a present from his wife, Tatyana Navka.
Peskov's income is shadowed by that of his spouse, a champion ice dancer, who has declared income of 89m roubles (£930,000) - nearly three times that of her husband's. She is also said to own offishore companies but this was denied by Peskov who stated that Navka "does not and has never owned any offshore companies".
However, a Guardian report revealed that Navka was the registered beneficial owner of a secret offshore firm. Documents from the Panama Papers show that the former ice skater set up the company, Carina Global Assets Ltd, in 2014.
The press officer was in trouble with the Russian president after informing Putin that the German newspaper Suddeutsche Zeitung, which broke the Panama Papers scandal, was connected to US bank Goldman Sachs. "I caught it bad from him," Peskov said on Rossiya-1 television. He declined to say what punishment was meted out to him but commented that he "would not wish anyone to be criticised by the president."
Peskov has dismissed the publication of leaked offshore files from Mossack Fonseca, the Panamanian law firm as a device to "destabilise the situation in Russia ahead of elections".
He added: "It's clear that the level of Putinphobia has reached a level at which it is impossible a priori to speak well of Russia, and it's required to speak ill of Russia."