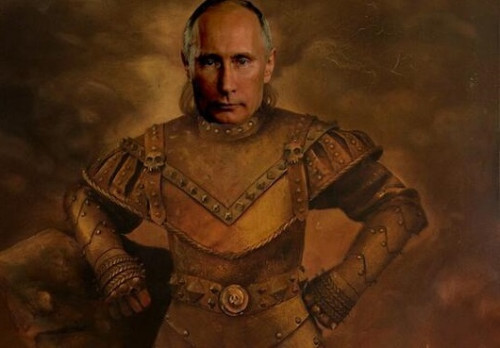 He is one of the most powerful leaders in the world but as the Winter Olympics opened with a spectacular bang in Sochi - forgetting a slight Olympic ring glitch - it appears there is no stopping the humorous images of Russian President Putin and the associated '#Sochiproblems' from surfacing online.
First of all, people were not able to resist the temptation to capitalise on Russia's anti-gay stance as one of the five giant snowflakes hanging from the roof of the Fisht Olympic Stadium failed to converge and morph beautifully into the Five Olympic rings.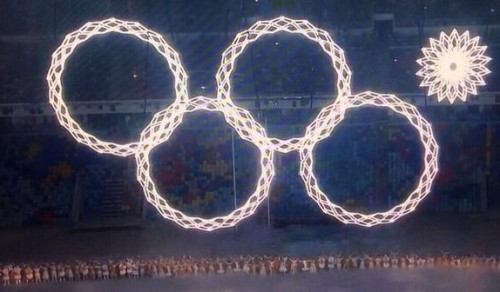 Sports columnist Dan Wetzel offered his help via Twitter.
If Putin needs light bulbs for the fifth ring, I've still got my three. No cost, happy to help. pic.twitter.com/CGRmxF4mL4

— Dan Wetzel (@DanWetzel) February 7, 2014
While some were left marvelling at the most expensive Olympic Show ever staged, others could not resist belittling the President during the ceremony comparing him to Darth Vader.
Vladimir Putin making his grand entrance. #SochiProblems pic.twitter.com/bt2SuBKtiq

— Sochi Problems (@SochiProbz) February 8, 2014
Meanwhile a spoof account for Iain Duncan Smith, minister for work and pensions, posted a picture of the President in make-up to honour the start of the Winter Olympics.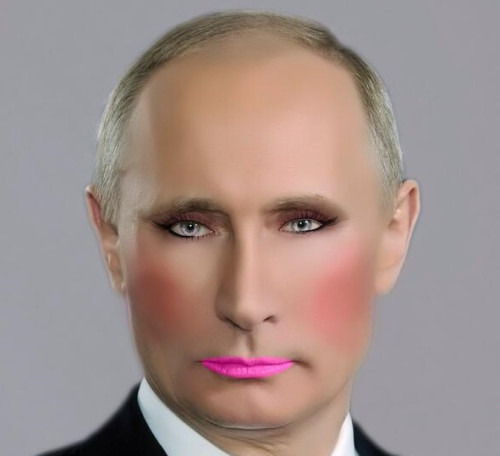 Then the President appeared half-naked riding a Ritz cracker.
Putin on the ritz. #Sochi pic.twitter.com/LgdhHbM5hg

— Moray Macdonald (@MorayMacdonald) February 7, 2014
Rob Ford Toronto Mayor has also allegedly tweeted a picture of himself with Putin on the back of horse paying tribute to his leadership style.
I will always appreciate Mr. Putin for his leadership, sensitivity & strength. And for last summer. #Toronto #TOpoli pic.twitter.com/dkP1Wd7lDi — Mayor Rob Frod (@TOMayorFrod) February 8, 2014
And another.
Oh god I found this edit I made one time with Putin's face on Hibiki. pic.twitter.com/6GAOCsX0Wn

— Remiforce (@ARayOfTsunshine) February 8, 2014
Meanwhile #Sochiproblems have been mentioned more frequently on Twitter than 'Team USA' or 'Putin'.
One of the most humorous images to surface has come from Olympic bobsledder Johnny Quinn who had to use his bobsled push training to get out of a bathroom.
He was taking a shower and the door got locked.
...With no phone to call for help, I used my bobsled push training to break out. #SochiJailBreak pic.twitter.com/apZRefgvCO

— Johnny Quinn (@JohnnyQuinnUSA) February 8, 2014