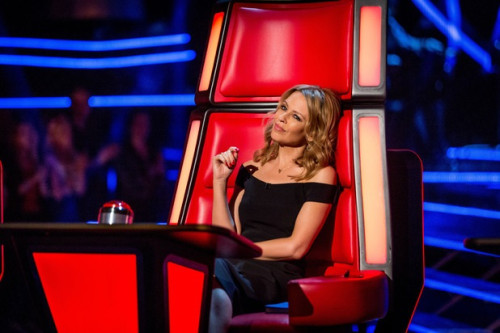 Kylie Minogue was reduced to tears on The Voice after an act broke down on stage.
Miles Anthony, who performed 'I (Who Have Nothing)' fell apart when the judges failed to turn around for him.
Seeing he was unable to speak in the face of disappointment, the pop princess instinctively took to the stage to comfort him.
"That was so moving. I need to hug you,"' she said. "'Don't beat yourself up. We all mess up. I messed up not turning for you."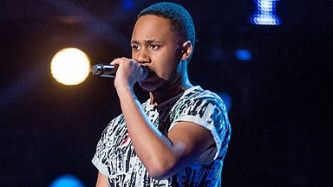 Then, when 55-year-old Bob Blakeley's powerful rendition of Cry Me A River wasn't enough to persuade any of the judges to push their red buttons, on reflection Kylie said she felt " emotionally pummelled" by the experience.
And when faced with soap star turned singer Kelsey-Beth who performed 'Fell In Love With A Boy,' you'd think the Neighbours star would have had it in the bag.
Kelsey-Beth, who played Scarlett Nicholls in Emmerdale, was making her second bid for fame.
"We are soap stars who sing. She knows what she is talking about," said the 21-year-old.
Kelsey-Beth however, finally succumbed to the charms of Kaiser Chief singer Ricky Wilson
"Yes, Ricky's very charming and talented," Kylie sighed, in the face of defeat.
Clearly threatened as the acts opt for Kylie as their mentor, Wil..i.am and Wilson were seen getting their heads together to discuss Minogue's tactics. "Beware of that smile" said Wilson.
Of course it hasn't gone unnoticed that the Australian songstress has been working her charms on the acts.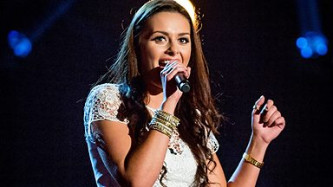 Last week fans criticised her flirty behaviour with 31-year-old Leo Ihenacho, after he performed Holding Back The Years.
Hiding behind her chair to compose herself and blushing she said: "All I can say is, we would have a good time together." A viewer wrote on Twitter: "Kylie flirting on BBC1 for the good of her next album, I hope it works."
With two decades in the music industry, the pop princess has little need to appear on a reality talent show.
And there is speculation that the decision to participate in the show is part of a wider campaign to win favour amongst fans and credibility as a serious singer /songwriter.
James Harvey of Outside Edge PR said : "Her recent songs haven't been hits. Now she has signed with Roc Nation, which is much edgier and cooler, so it would seem this is the next chapter in her musical career.
"By doing a show like The Voice she is lining herself up alongside the likes of Tom Jones and is outlining her music cred. The salary, for a music artist of her stature, is not amazing, which would suggest her appearance is part of a bigger picture.
"The show will be watched by people of all ages, once again making her fresh and current with new audiences. This is Kylie's way of being put back on the map."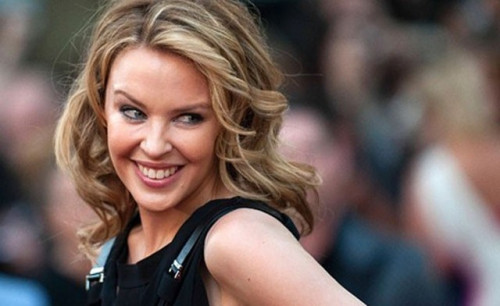 After winning popularity as tom boy mechanic Charlene in Neighbours, in 1998 Minogue launched a pop career with the help of music producers Stock, Aitken and Waterman.
16 years and 11 solo albums later and the pint-sized pop star has achieved worldwide record sales of more than 70 million; music awards, including multiple ARIA and Brit Awards and a Grammy Award, not to mention legions of fans around the world.
All that remains is to bag the title of winning judge on The Voice and with four strong acts on the table, and her fellow judges feeling the threat, she's well on her way.
The Voice Teams So Far:
will.i.am: 3 acts - Anna, Sophie & Jermain
Ricky: 3 acts - Christina, Beth & Kelsey-Beth
Kylie: 4 acts - Lee, Leo, Jamie & Jimmy
Tom: 2 acts - Sally & Mairead