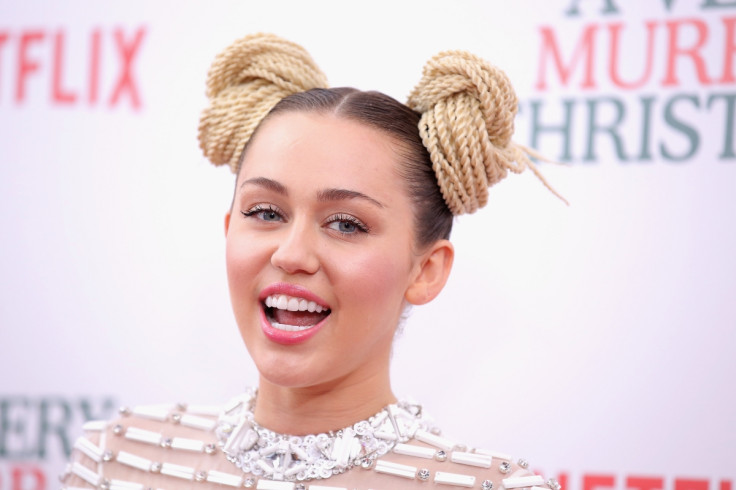 The hit television singing competition The Voice is targeting a younger age bracket, and has decided to bring Miley Cyrus on board to take up one of the red swivel chairs. The singer will replace Gwen Stefani as a coach for the show's 11th season.
Confirming the news herself, Cyrus posted a photo on Instagram with the caption: "It's true! I am going to be the newest judge on Season 11 of The Voice. Watch me mentor and then season 11 s**t is gonna go offffff! I can't wait!"
The producers had Gwen Stefani as coach on a rotation basis, alongside Christina Aguilera. Now with the Wrecking Ball singer taking on the role, Shakira who has previously coached the contestants will find herself in the back seat.
Cyrus will also be seen next week on The Voice, as the show's key adviser alongside Aguilera, Blake Shelton, Pharrell Williams and Adam Levine.
According to The Wrap, The Hollaback Girl is not the only one to leave the show. An insider told the website that talks are on to replace Pharrell Williams with Alicia Keys. The show continues to rope in a massive 3.8 rating but the numbers are still down 10% since last season and producers are looking to shake things up a bit.
Cyrus recently celebrated the 10th anniversary of the character that launched her to stardom, Hannah Montana. She posted a couple of photos on Instagram with the caption: "Sending love to all my cast members on this anniversary. To the world it's a celebration of 10 years but for us the journey began way before the world had any clue who the f**k any of us are."