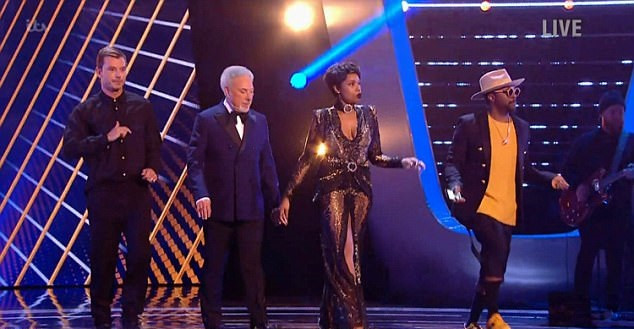 The baby daughter of The Voice star Paul Black has been killed in a freak car accident with a runaway Range Rover.
One-year-old Pearl had been travelling back from a local park with her 49-year-old singer father when they were hit by the car.
IBTimes UK earlier reported on the incident when the victim was unidentified after it took place on Sunday afternoon (6 August) at an address in Heolgerrig, Merthyr Tydfil.
A South Wales Police spokesman said: "A female was taken to the Prince Charles Hospital by air ambulance after an incident involving a single vehicle that is understood to have been unoccupied at the time.
"Tragically, the infant died shortly afterwards.
"The family respectfully ask to be left alone to grieve at this very difficult time and are being supported by specially trained officers."
Pearl died after being flown to hospital by helicopter while Paul suffered serious injuries. Police now believe that the handbrake on the unoccupied Range Rover failed and it gathered speed down a steep hill.
Loving father Paul – who often posted about his beautiful daughter on social media – was unable to save her as the speeding vehicle hit them.
A neighbour said: "She was such a gorgeous little girl with the most beautiful big brown eyes - it's heartbreaking.
"The whole street has been in tears, Pearl was going to be a star like her dad," The Mirror reports.
Pearl was turning two next month and the family were planning a party for her. Paul's wife Gemma is said to be "devastated" by the accident which took place at 2.30pm yesterday. She was at home looking after the couple's eight month old baby when the tragedy took place.
Paul – who is from Merthyr Tydfil, South Wales – appeared on The Voice in 2014 and joked he was the son of judge and fellow Welshman Tom Jones.