Oksana Aslanova, who was named as the person responsible for the bomb attack in Volgograd, is the latest in a long line of female suicide bombers.
It was revealed that Aslanova, a so-called "Black Widow", had been on Russia's wanted list for 18 months. Reports suggested that the suicide bomber was twice married and had lost both husbands in militant attacks.
Female involvement in terrorist groups is not a new phenomenon. Secular groups began using female suicide bombers three decades ago.
According to a 2011 report by intelligence analysts in the US army, female suicide bombers often sought revenge for the loss of family members.
Sana'a Youcef Mehaidli, a member of the secular Syrian Social Nationalist Party, conducted the first known female suicide attack in April 1985 when she drove a truck filled with explosives into an Israeli Defence Force convoy, killing two soldiers and injuring another two.
In 1991, Indian prime minister Rajiv Gandhi was assassinated by a female Tamil Tiger suicide bomber.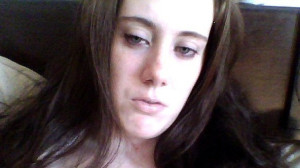 There has been a sharp increase in female suicide bombings in recent years. The Rand Corporation estimated that 50 women carried out suicide attacks worldwide in the five years to 2006.
Female suicide bombers have also mounted terrorist attacks in countries including Turkey, Chechnya, Afghanistan and Iraq, where two womenattacked US troops in August 2003.
In March 2010, two female Chechen terrorists bombed two Moscow subway stations, killing at least 38 people, and in December 2010 the first female suicide bomber in Pakistan detonated an explosive vest, killing 43 people at an aid distribution centre in northwest Pakistan.
It is not clear why female suicide attacks are becoming more frequent. The Centre for American Progress, an independent educational institute, argued that women turn to suicide bombing out of a need for vengeance but other theories suggested it was to restore honour, atone for previous sins or wrongdoings by a family member, or to achieve equal social status with men.
The centre cited Wafa Idriss, who in 2002 became the first female suicide terrorist of the Israeli-Palestinian conflict. She had been divorced by her husband because of their failure to have children.
British-born Samantha Lewthwaite, one of the most wanted women in the world, has been linked with the Kenyan terrorist siege at the Westgate Shopping Centre and a failed grenade attack on a group of British tourists on safari in Kenya.
Lewthwaite, 29, is the widow of suicide bomber Germaine Lindsay, who killed 26 people when he blew up a Piccadilly Line tube train near King's Cross in the 7/7 terrorist attacks on London.