An Oklahoma volunteer deputy who says he fatally shot an unarmed criminal suspect when he accidentally pulled out his gun instead of his Taser has surrendered to the authorities. Robert Bates, 73, turned himself in at the Tulsa County jail to face a second-degree manslaughter charge.
Bates' lawyer Scott Wood told CNN that the shooting of African American Eric Harris, 44, was an "excusable homicide" linked to an "accident of misfortune."
Harris fled from police as he was about to be arrested in an undercover sting operation investigating illegal weapons sales. He was shot in the back in a dramatic video released by police after he was wrestled to the ground by officers. "I shot him. I'm sorry," says Bates on the video. "He shot me, he shot me," cries Harris with his head pinned. "Oh, God, I'm losing my breath." An officer standing by responds on the film: "F— your breath." Harris died later at a local hospital.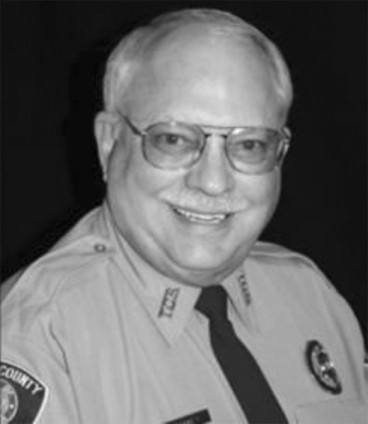 The April 2 shooting had been termed "inadvertent" by the Tulsa Country Sheriff's Office.
"The filing of criminal charges against Mr. Bates is a necessary first step on the road to justice and for our family's healing process," said a statement from the Harris family. "At the same time, we know that there is a long road ahead. There remain many unanswered questions and we will fight until those questions are answered."
The shooting has triggered criticism about using volunteers in fraught law enforcement situations. Bates, a local insurance company executive who has donated money to the Tulsa Sheriff's Office and contributed to the sheriff's reelection campaign, has worked as a volunteer reserve deputy since 2008. Authorities said he had 300 hours of training and 1,000 hours experience in community policing.
Sheriff Stanley Glanz called Bates a longtime friend who made a mistake. "He made an error," Glanz told the Tulsa World. "How many errors are made in an operating room every week?" He also said he has no plans to changed the volunteer system.
If convicted Bates could face up to four years in prison on the felony charge. Bates was released after posting $25, 000 bond Tuesday.