Tessa Jowell MP on women in business: 'You can't fight invisiblism on your own'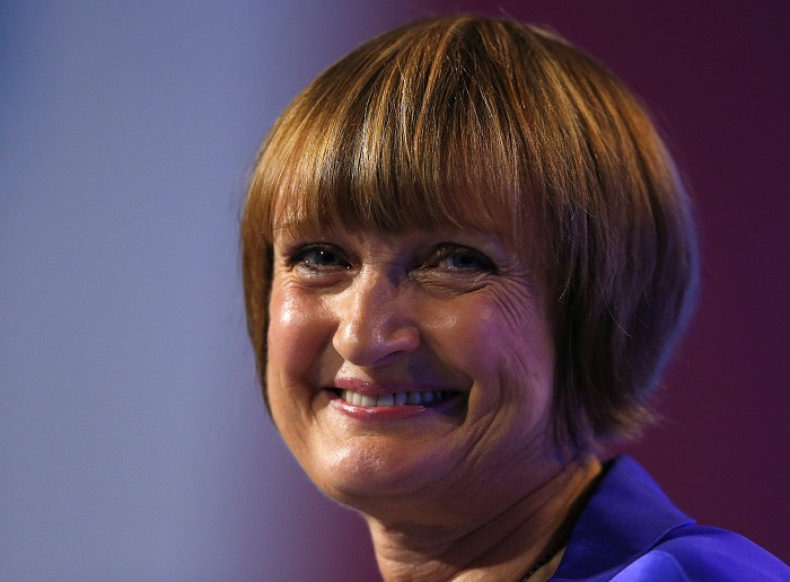 Tessa Jowell has been an MP for 21 years, so when she speaks about the invisibility of women in power, she knows what she is talking about.
"When I was first elected to parliament in 1992, there were more men called John than there were women," she tells the crowd at the Women of the World Festival. Twentysomething women, CEOs, businesswomen, teenagers, mothers and grandmothers laugh. But the laughter is bitter because, although we know that things have slightly improved, progress is still glacial.
Twenty-three years after Jowell was elected as a Labour MP for Dulwich and West Norwood, females are still woefully under-represented in positions of power. Although women make up 51% of the population, men outnumber women four to one in parliament as just 23% of MPs are women. Just five FTSE 100 companies are run by women, while three-quarters of CEOs in the UK are men – a figure that has not changed since 2003.
The first hurdle is getting women into their "first big job" – as Ann Cairns, president of International Markets at MasterCard describes it. But the problem does not end there. Women with vast experience and the tangible skill to climb their respective ladders to the top are overlooked in favour of men with "potential".
Build a support network
"Invisiblism" is the word Jowell uses to describe this phenomenon. So when you have made it on to the ladder but are overlooked – what do you do?
"I am absolutely clear that you can't do this on your own, and the important thing is to have women that you help and women who help you," Jowell tells IBTimes UK. "That in turn begins to build a culture which recognises the contribution of women, is more respectful of the contribution of women, and realises the value of the contribution of women."
Women are under-represented in our economic and financial institutions and in the government, as well as being largely absent from the higher echelons of business. This lack of power affects women themselves but also the quality of decision-making in these institutions. At the current rate of change, it will take 70 years to achieve gender-balanced boardrooms in the UK. Does this put women off from "pushing open" closed doors?
"Yes I'm sure it can do," Jowell says. "But invisiblism is sometimes a feeling that women carry inside themselves. How many times do you hear a woman say 'I am only a mother, or I am only' – the first thing you have to do is overcome that.
"When you have overcome that, you need to look at the culture that supports that idea. You need to surround yourself with a support network of women who have your interests in mind – I think that is the key to opening closed doors. You can't fight invisiblism on your own."
Excluding women is a waste of talent
Invisiblism – or excluding women from positions of power in the corporate world – goes further than a question of equality. It simply does not hold that the financial world is run by men. It is a waste of talent and experience to exclude women from boardrooms and it is established that women make a positive difference to decision-making. When this is denied, it is understandable that they should be angry.
But this is not the key to success, Jowell says. "Anger doesn't work. It is far too easy for angry women to be marginalised," she points out.
"There are better strategies for handling invisiblism, such as building networks and support networks. The more people you have behind you, the better. Anger won't get you up the corporate ladder, you need to argue professionally why you are the right person for the job."
As International Women's Day approaches, the global theme for 2015 is Make It Happen, encouraging effective action for advancing and recognising women. Although there have been shifts in society about women's equality since the day was first observed in 1911, significant issues remain. So what advice would Jowell give to women in business?
"When I was younger, I wanted to be a doctor," she tells the crowd. "He said I couldn't be a doctor but I could be a nurse. Of course I loved my father, but his attitudes were forged in attitudes of his time that were very powerful.
"But like my mother told me – never take no for an answer if it isn't the answer to the question you asked."