The chairman of the Volkswagen passenger cars brand says he will not step down while he is being investigated by public prosecutors in Germany over suspected market manipulation.
Herbert Diess said the investigation, launched by the prosecutor's office in Braunschweig last month, had taken him by surprise and that he had first learned about it when questioned by the media.
Both Diess and former chief executive Martin Winterkorn have been accused of neglecting to disclose the financial implications of the company's emissions cheating in a timely manner to investors.
Prosecutors said on 20 June that there were "sufficient real signs" that the company's leadership had violated disclosure and market manipulation rules by deliberately delaying informing shareholders of the scandal.
"It's not up for debate," Diess was quoted as saying by Reuters when asked if he had considered stepping down.
He added that VW's reputation will take up to 18 months to recover from the emissions scandal, while a strategic turnaround could take up to 14 years.
'No German settlement'
VW admitted last year that it had falsified emissions data in 11 million of its diesel vehicles worldwide. It has been grappling with slowing global sales ever since.
The firm has agreed to pay $14.7bn (£11.1bn; €13.2bn) to settle damage claims with US authorities and car-owners affected by the scandal.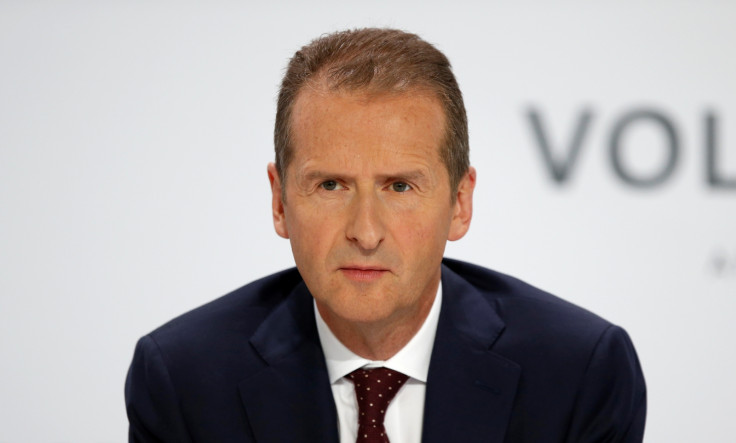 VW chief executive Matthias Mueller ruled out US-style damage payouts in Germany over the emissions cheating, saying that such a move could financially ruin the company.
"You don't need to be a mathematician to recognize that damages payment of any amount would overwhelm Volkswagen," he was reported as saying by DW.
"Payments to customers in the US are meant to give owners an incentive to retrofit their cars. But I don't need to comment on the financial impact for our company if we were to do that in Germany."