VW emissions scandal: Car industry has 'always had suspicions' of test cheating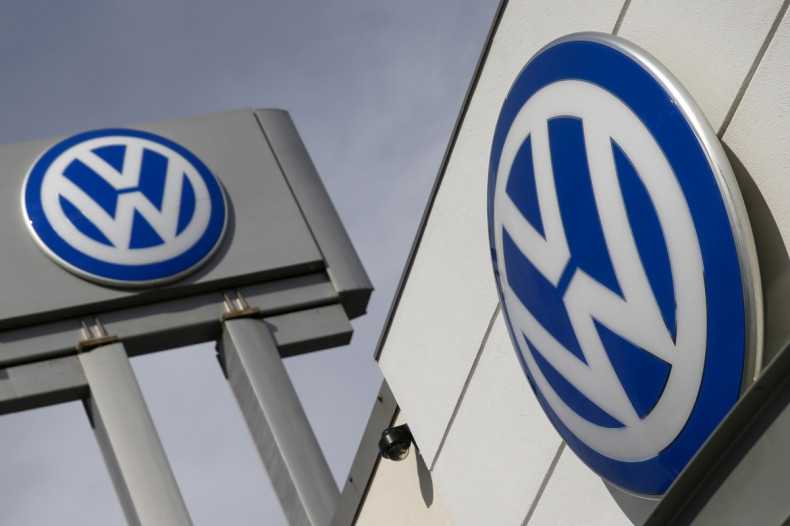 The car emissions industry already had its suspicions about Volkswagen before the company was accused of cheating its way through pollution tests. One UK emissions company told IBTimes UK it is now working to unearth more wrongdoing.
The incident, which could see VW hit with a fine of $18bn (£11.6bn) and has already caused Volkswagen Group's share price to fall 20%, has also sparked pressure for European car-makers to change how they measure vehicle economy. The void between the miles-per-gallon figure claimed by manufacturers and those achieved in the real world has grown by more than 40% in the past four years.
Nick Molden, founder and chief executive of Emissions Analytics, an independent fuel consumption and emissions tester, told IBTimes UK: "There were people with suspicions [about the claimed emissions of VW cars]. We've had a little bit of a suspicion for VW in the US... in their diesel cars they've had better fuel economy than you would expect, but we've never had any evidence to be able to explain it [until VW's apology this week]."
'Surprisingly good' economy
Emissions Analytics, which has tested 700 cars in the past four years, will now carry out more testing of VW vehicles to understand its alleged cheating of the system. Admitting that the evidence is merely circumstantial for now, Molden added: "As it stands today it is true that this may be an explanation as to how they've been able to achieve surprisingly good fuel economy in the US."
Having been caught red-handed by the US Environmental Protection Agency (EPA), which said certain VW cars emit up to 40 times the national standard for nitrogen oxide, Volkswagen chief executive Martin Winterkorn said he was "deeply sorry" for breaking customer trust.
The EPA claims VW sought to evade emissions tests by programming some of its diesel cars to switch on emission controls only when they were being tested. The scandal involves 482,000 cars sold between 2009 and 2015, and covers models from the Jetta, Beetle and Golf ranges, as well as the Audi A3. VW has halted the sale of these vehicles in the US, and will begin an external investigation.
Molden told IBTimes UK: "I wouldn't rule out [other manufacturers cheating emissions tests]...we're going to step up our research to get to the bottom of these problems... this proves that there are issues out there... some people in the industry have always had suspicions, we haven't had deep suspicions but others have."
Molden went on: "It is quite possible that it goes beyond VW as well. No one knows, but we're going to be stepping up our testing to try and see. There are other cars that achieved good fuel economy and they are obviously going to be our first port of call."
Damaging an already-small market share
Despite enjoying huge success as Europe's number one car maker, VW has struggled to sell many vehicles in the US, with diesel cars an even tougher sales pitch in a country favouring big, home-grown petrol SUVs and pick-up trucks, or smaller hybrids and electric vehicles.
Molden explained: "VW is really trying to build its market share in the US and the temptation has been too great, clearly. They have gone down this route and got really good fuel economy numbers to gain market share...it's worse than a grey area. German companies have been trying to push green diesel on the US market, but it's seen by many as a dirty fuel. They need to prove it is clean...this is the source of the temptation [and] VW walked along the wrong side of temptation."
The repercussions, even in VW's small slice of the US market, could be serious to the brand as a whole. Molden warned that brand loyalty among current VW drivers could be affected. "It is quite possibly that bad. Yes, I think it is. if it turns out that it is other manufacturers as well, then it will be a challenge for the industry and the regulators as a whole to establish trust. The biggest issue is the reputation of diesel as a fuel for cars in the US market generally. It will set back that switch to diesel."
A growing problem in Europe
As for VW's European vehicles, Emissions Analytics found Volkswagen and Audi cars to be among the best performers, but crucially they produce emissions in line with their manufacturer's claims.
However, Molden said the industry generally has a problem. The gap between manufacturer claims for MPG and the MPG achieved by his company's tests has increased from 17% to 24% in the last four years. "That is because of the [difference between the] very gentle laboratory test and driving a car normally on the real road. There is a big problem in Europe, it's a growing problem."