Resident Evil: Umbrella Corps producer teases more 'main track' Resi games in the pipeline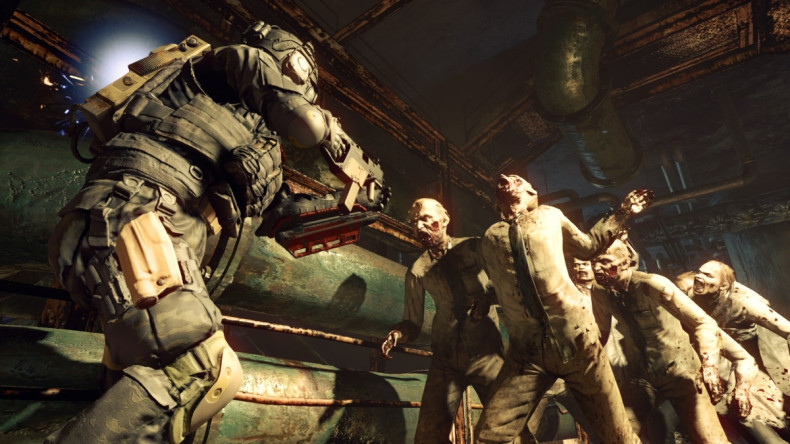 Resident Evil producer Masachika Kawata has responded to fans' concerned about the direction of the horror series following the announcement of online shooter Umbrella Corps by hinting there are more "main track" Resi games in the works.
"I think some people might have been surprised that we came out with a third-person shooter like this. But creating experiences that branch out from the core, mainline franchise has always been part of the Resident Evil series," said Kawata in an interview with Gamespot.
"Of course, if people are looking forward to games that are more back on the main track that we've released so far, we've got stuff in the pipeline in that direction too. We've got a nice selection of experiences that can suit most players."
In 2016, it will be the 20<sup>th anniversary of the Resident Evil series and Capcom is celebrating with the release of Umbrella Corps and a remake of Resident Evil Zero. The unannounced Resident Evil 7 is still expected to eventually be released and could yet be late next year to coincide with the anniversary.
Resident Evil 6 was a major disappointment for fans of the series due to its overwhelming focus on action and third-person shooting rather than the survival horror traits the series is rooted in. The announcement of Umbrella Corps earlier in September showed Capcom is not looking to return to those roots just yet.
In the same interview, it was also confirmed that Umbrella Corps will have free DLC. "We're not looking to focus on microtransactions with this title," said Kawata. "There will be additional free DLC – for example, a few additional maps and so forth – that will help revitalise the player base as time goes on. But it's not something where we're going to try and make the main source of revenue be constantly expanding extra content over a long period of time or anything like that."
Resident Evil: Umbrella Corps is set for release on PS4 and PC in early 2016.
For all the latest video game news follow us on Twitter @IBTGamesUK.