Shares in Volkswagen have fallen to their lowest point since 2012 as the company deals with allegedly manipulated software that gave false emission data in some 480,000 cars.
With the company facing a $18bn (£11.6bn, €15.9bn) fine, shares have fallen more than 21% since the US Environmental Protection Agency and the California Air Resources Board announced that the car manufacturer is under investigation
Since the news on Friday, the company has lost €15bn in market cap as shareholders are worried about the high settlement costs and what the news will do for the reputation of the company in the long run.
According to the EPA, VW changed the settings of the diesel motors to run in an extremely clean mode when tested before receiving approval from governments worlwide.
The company is desperate to cling onto investors but it was confronted with more headwinds as it was announced on Monday 21 September that the German government is also launching a probe into VW.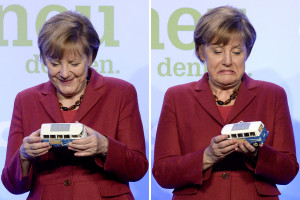 In a statement to the media, a spokesman said: "We expect the car companies to pass on reliable information so that the Federal Motor Transport Authority, the responsible authority in this case, can investigate whether similar manipulations took place with the emissions systems in Germany and Europe."
VW also has to recall the nearly half a million diesel cars where the software manipulation took place, which will have also have a huge impact on the company's balance sheet.
"We do not and will not tolerate violations of any kind of our internal rules or of the law," CEO Martin Winterkorn said in a statement. "The trust of our customers and the public is and continues to be our most important asset."
He added: "We at Volkswagen will do everything that must be done in order to re-establish the trust that so many people have placed in us, and we will do everything necessary in order to reverse the damage this has caused. This matter has first priority for me, personally, and for our entire board of management."
According to the EPA, the emission from the diesel vehicles were up to 40 times as high as the national standard for nitrogen oxide, which could cause asthma and lung illnesses.
The scandal has caused chaos among German politicians and businesses. The parliament has called on Volkswagen to come clean on when and where the misconduct took place. German media have condemned the actions by the world's biggest car maker and called the actions 'dumb'. German national daily Die Welt called it 'the most expensive stupidity in VW history'.