Waka Flocka Flame running for president: Five reasons why he would make a good POTUS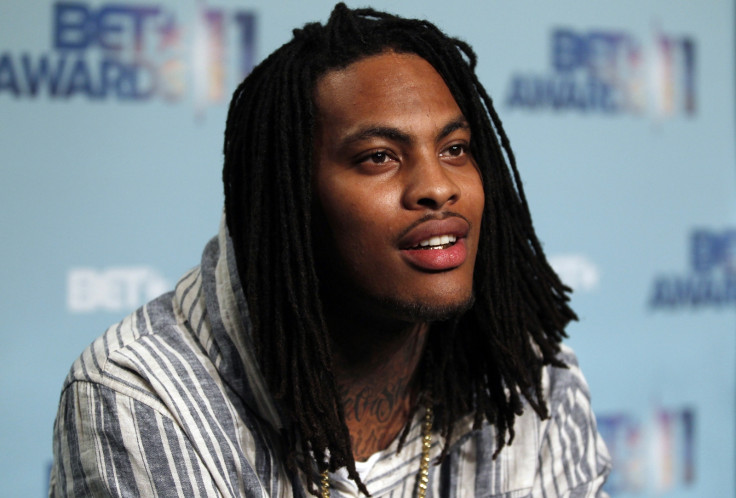 Hillary Clinton may have fresh competition during her election campaign as rapper Waka Flocka Flame has announced his ambitious plans to run for president in 2016.
Coinciding with marijuana celebration day 4/20, the No Hands rapper told Rolling Stone magazine that he will be joining the presidential trail next year.
In a filmed interview with the publication, the Hard In The Paint hitmaker said: "I'm very pleased to announce today, on 4/20, the best day of the year, I will be running for president."
Keen to hit the ground running, Waka revealed the first bill he wants to pass, adding: "The first thing I'm gonna do when I get into office is legalise marijuana."
Former Secretary of State Clinton recently announced that she will attempt to become the first female US president.
Acknowledging that he has a tough rival to compete with, Waka admitted: "The women love her and she's honest and her husband is Bill [Clinton] so it's a tough one... and I hope I make it," he said.
Of course at just 28-years-old, Waka is automatically unable to become US president.
Still, IBTimes UK has found five reasons why Waka Flocka could actually make a good POTUS if he had the chance...
He's a family man and already has a First Lady:
Waka has dated fashion designer Tammy Rivera for several years and they got married in May 2014. The couple have no children of their own just yet but the rapper has embraced being a stepfather to Tammy's young daughter.
He cares about the children:
In his Rolling Stone interview, Waka reveals his plans to improve the education system: "Education is important. We need to start teaching these kids more reality skills, and they gotta learn my lyrics before they get out of school."
There could be a slight problem though as the rapper has been given the ironic nickname Waka Smart for his lack of academic achievements.
He knows how to dodge a tricky question:
In 2010, Waka was asked about voting in the mid-term elections by BET's 106 & Park host Terrence J, but he gave the following rambled response: "Voting cool, bruh, but I don't really know much about it, but it's cool." True politician.
He really wants to make a difference in America:
In addition to legalising marijuana, Waka's other plans once in office include:
Cleaning up the restaurant industry: "The first thing I would f*****g stop as president is dogs coming into restaurants."
Increasing minimum wage: "I'm gonna raise minimum wage, I feel like all fast food restaurants should pay $15 an hour."
The hip hop star also wants to ban people with "big a*s feet".
The people really want to see him in office:
Twitter has welcomed the idea of Waka taking over from Barack Obama:
© Copyright IBTimes 2023. All rights reserved.