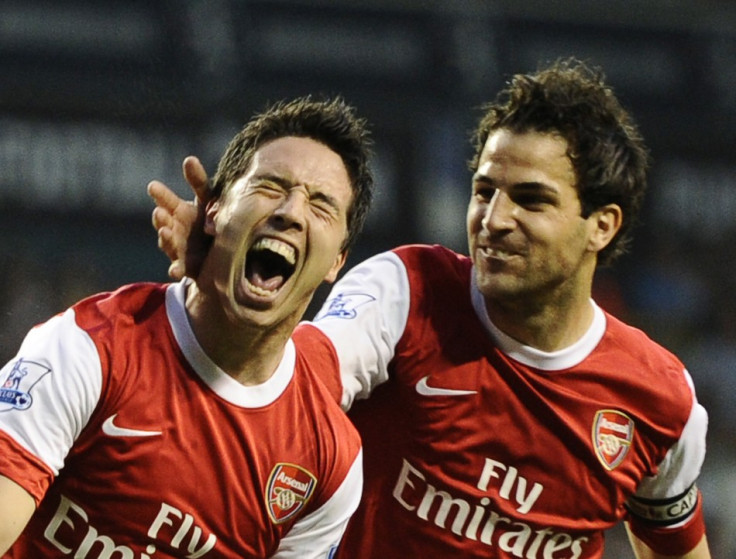 Arsenal are a more rounded team following the summer departures of Samir Nasri and Cesc Fabregas exits according to Theo Walcott.
The departures of two of Arsenal's finest creative players in the summer led many to prematurely predict their imminent demise, yet Arsene Wenger's side have since defied common perception to maintain their pursuit of a top four finish.
Whilst happy to acknowledge the patently obvious footballing qualities of Nasri and their former captain Fabregas, Walcott believes Arsenal have had to change their style and indeed discipline in an effort to compensate for their losses.
The England international believes Arsene Wenger has now assembled an Arsenal side that is more than the sum of its parts, intimating each and every player has taken on the added responsibility.
"Cesc and Samir were great team players and you lose top players and everyone needs to come together." The Arsenal star told the club's official website.
"The manager brought in some good additions and we are a bit more of a team now - and we work harder when we haven't got the ball."
Arsenal are currently in fifth place and although the Premier League title looks out of their hands given the 12 point gap they have surrendered to Manchester City, the Gunners are hot on the heels of Chelsea in fourth and the promise of Champions League football next season remains far more attainable that many would have believed after their humbling 8-2 nadir at Old Trafford in August.