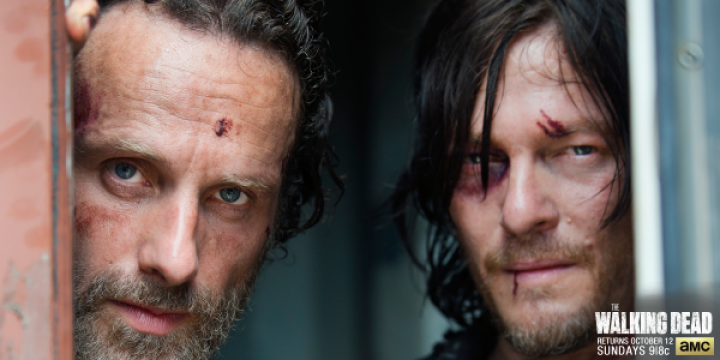 AMC's zombie thriller The Walking Dead Season 5 will not premiere until October this year but spoilers from the upcoming hit series keep coming to entertain fans.
The latest spoilers suggest that Beth will get trapped in a love triangle with Daryl and Andrew.
The trailer of the show released by AMC already confirmed that Beth, who was kidnapped during last season, will reappear in Season 5.
As shown in the trailer, Beth is being held captive by some creepy hospital people from where she will be rescued by Rick, Daryl and their group.
Daryl, who has difficulty in expressing his emotions, might get overwhelmed to see his old friend back and this may spark their love in the zombie apocalypse world.
During the recent San Diego Comic Con festival, Norman Reedus dropped some hints about a future Daryl and Beth romance.
"This is how I took it, doing it. I took it like, if Daryl had feelings for Beth, he didn't understand them. So he was like a child, like, 'I don't understand what this means.' But, it was more intimate than a coupling," Reedus told via She Knows.
Show director and producer Greg Nicotera too revealed that he feels that Daryl is falling in love with Beth.
"When they pitched Season 4, they were talking about when the prison goes down and having Daryl and Beth be bunkered together," Nicotera told during the Comic Con.
"And it's interesting because I get to see all the cuts and I see all the edits from the director's cuts onward. And I loved the scene in the kitchen when they're talking, and I got the sense that Daryl was starting to kind of fall in love with Beth a little," he added.
However, the Daryl-Beth romance may get interrupted by the new character Andrew, played by the Divergent actor Ansel Elgort.
Christian Today reports that Andrew will fall for Beth and she will be having a difficult time managing her love triangle in the zombie land.
The Walking Dead Season 5 will premiere on 12 October on AMC.