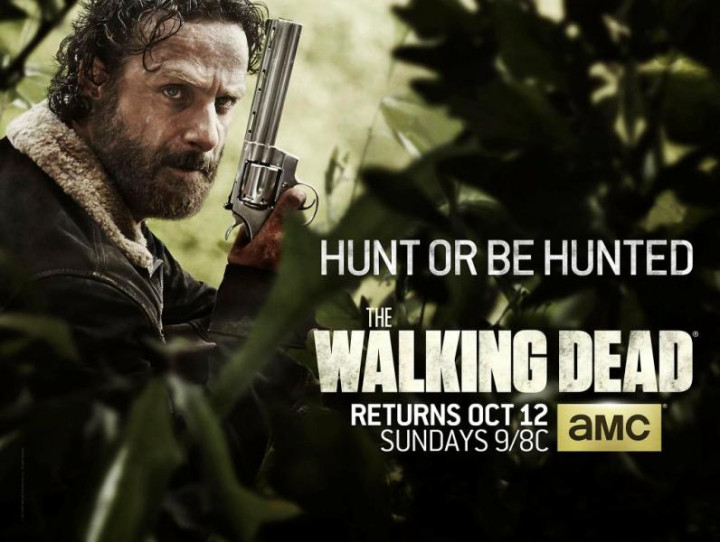 The Walking Dead Season 5 premiere is not too far away and AMC has already released the series synopsis and a small teaser.
The first episode, which is rightfully titled as 'No Sanctuary', will focus on the escape plan of Rick Grimes and group from the Terminus.
The Season 4 finale ended on a high note with Daryl Dixon and other members of the group trapped inside a train car in the Terminus and fans left wondering about the fate of their favourite characters.
According to the synopsis, the Season 5 premiere episode picks up shortly after the Season 4 finale and will focus on the motives of the Terminus people and the origin and cure of the zombie epidemic in Washington DC.
Meanwhile, new spoilers about episode 2 of the zombie horror thriller have surfaced online and hint at the introduction of Father Gabriel Stokes in the fan favourite series.
The Spoiling Dead Fan, in their status update has reported some juicy information, via SFX magazine, about "a young African American man wearing the white collar and black shirt" in the forest.
The Facebook fan page wrote:
Meanwhile, Wetpaint suspects that Gabriel will bring "a lot of conflict and really cool character traits to the mix," and the group will follow him to the church where they will plan their next move, probably to search for the cure for the epidemic.
The Walking Dead Season 5 starring Lincoln, Norman Reedus, Steven Yeun, Lauren Cohan, Chandler Riggs, Melissa McBride, Emily Kinney, Danai Gurira, and Chad Coleman premieres on 12 October on AMC.