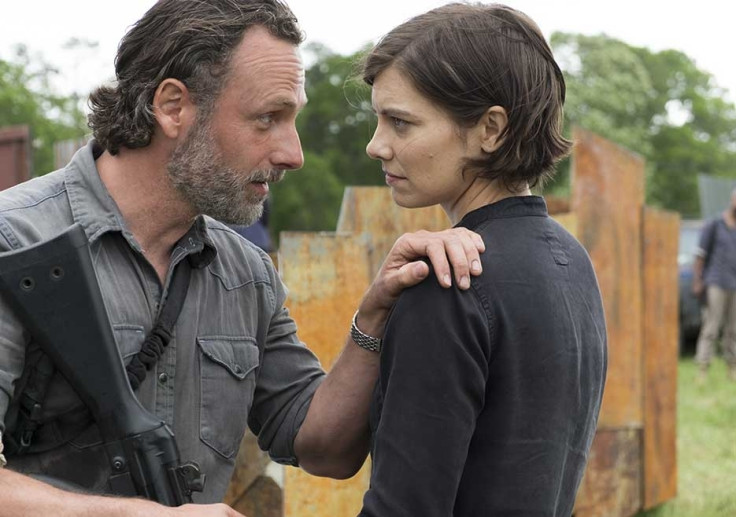 Rick Grimes and his Alexandrian people have suffered a lot due to Negan but not anymore. AMC has released the synopsis for Walking Dead season 8 hinting at an all out war against the sadist Savior leader.
In the finale of season 7, Rick joined hands with Hilltop leader Maggie and Kingdom leader King Ezekiel and forced their deadliest challenge Negan to get the taste of defeat. This gave major hope to the powerless survivor leaders and according to the synopsis, they will ultimately join their forces to create a safe sanctuary for their people and bravely confront the Savior leader.
"This season, Rick brings "All Out War" to Negan and his forces. The Saviors are larger, better-equipped, and ruthless — but Rick and the unified communities are fighting for the promise of a brighter future. The battle lines are drawn as they launch into a kinetic, action-packed offensive," the first part of the season description reads.
But every war needs great sacrifices and considering the severity of the challenges ahead for Andrew Lincoln's character, the season description also teases major character deaths.
"Up until now, survival has been the focus of Rick and our group, but it's not enough. They have to fight to take back their freedom so that they can live. So that they can rebuild. As with any battle, there will be losses. Casualties. But with Rick leading the Alexandrian forces, Maggie leading the Hilltop, and King Ezekiel leading the Kingdom — Negan and the Saviors' grip on this world may finally be coming to an end," the synopsis concludes.
While speaking with Triple J, Chandler Rigg, who plays Rick's son Carl, confirms that there will be major killings. "Season seven was all about building up and getting everyone ready to fight against Negan, and this season, there's going to be lots of explosions, lots of killing, a lot more Negan."