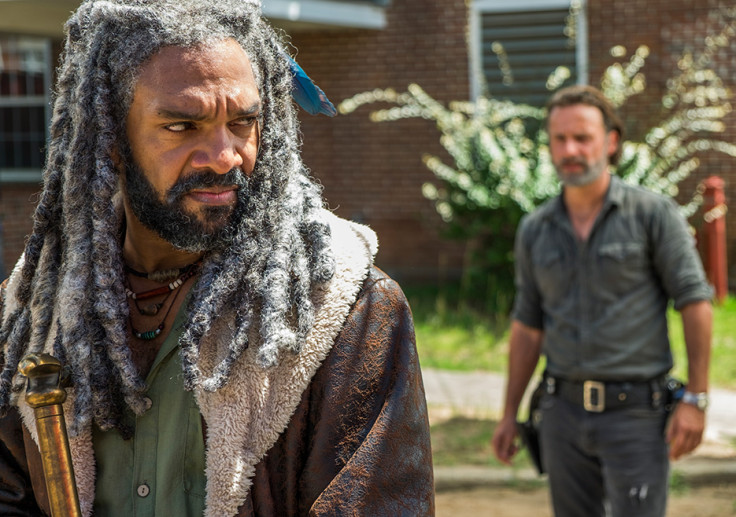 The Walking Dead season 8 will begin a new chapter in the post apocalyptic world as the survivor groups flex their muscles to fight the war that is looming large over them. The Alexandrians forced the Saviors to retreat. But the main war is yet to be fought and the upcoming season may bring major twists that will retain the shock/entertaining value of the show.
But before the series returns this fall, IBTimes UK has compiled a list of twists that fans can expect from the show.
1. Major deaths can be expected:
In season 7 finale, the junkyard group backstabbed Rick Grimes on the war front and joined hands with the cruel Saviors. Their betrayal almost killed Rick and his son Carl. But King Ezekiel, his tiger Shiva and his men acted right on time and saved the day for the Alexandrians.
However, the upcoming war may not go easy and a handful of major characters may end their journey. Christian Serratoes, who plays Rosita in the show, has recently delivered a baby and many assume that her character may die.
Rosita had previously done major blunders due to her aggressiveness and it is possible that some of her acts may cost her more than she bargained for.
2. Daryl and Carol will join force:
After learning Glenn's miserable fate at the hand of Negan, Carol decides to go on her kill mission and a recent leaked on-set image has revealed that she will reunite with Daryl, the crossbow warrior of the zombie word.
It will be interesting to see how the duo will sabotage Negan's evil plans in the upcoming season.
3. Tons of action:
Contrary to the seventh season, which was largely criticised for being dull and boring with occasional excitement, show producers have teased that TWD season 8 will have "super exciting" episode with "tons of actions."
There's just a sense of excitement because the characters aren't in that dark, down place. It's a ton of action. It's super exciting. I think it will be really, really satisfying. As a fan of the show — and I am a fan of the show — when I read it, it was like "Awww, I can't wait! It's going to be great!" It's worth the worth the wait to get to this moment," Executive producer Denise Huth told Entertainment Weekly.
The series, which narrated the struggle for survival from season one, has now unfolded a chain of events including multiple groups in the zombie swarming world. And since the show has decided to abandon the "one character-one episode" rule to focus on multiple core characters in a single episode, it will be interesting to see what twists are in store for fans.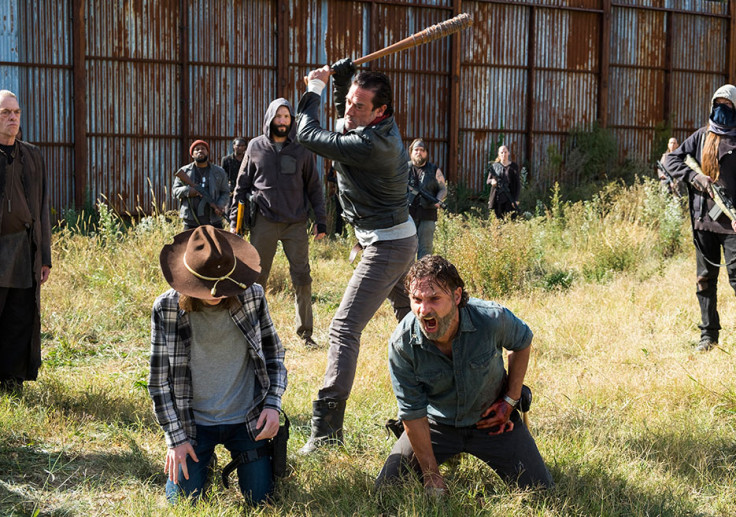 4. Time jump to recreate thrilling suspense
After Glenn's death, the show has remained largely dull but Executive producer Scott Gimple have teased a time jump after the show returns and this will offer fans to revising the lost moments in flashback to realise the depth of the characters and how the in-between time will play a vital role in the show's storytelling.
5. Glenn will return:
Glenn died a horrible death in the premiere episode of the seventh season right in front of his pregnant wife Maggie. In the following episodes of the same season, Maggie emerged as a strong leader of the Hilltop and vowed to avenge her baby daddy's death.
Gimple has previously teased that Glenn's return is possible but in a dreamy sequence. Maggie is pregnant with her first child with her late husband and it will be an emotional moment when she will finally deliver the baby. Abraham has already made a surprise appearance in season 7 finale in order to give strength to Shasha and it is possible that Glenn's spirit will return to bless his baby and give courage to his struggling wife.