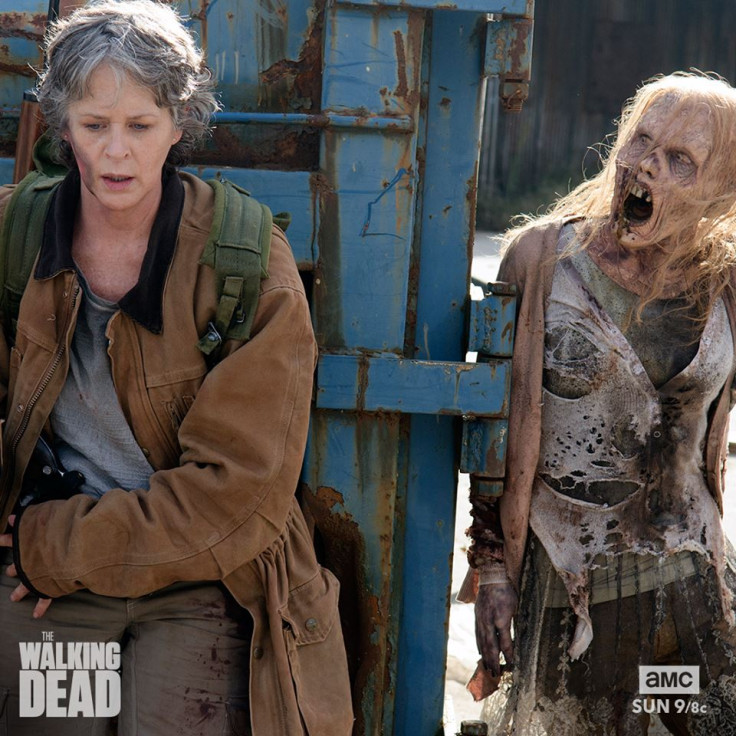 The filming for Walking Dead season 8 is in full swing and the latest leaked onset images hint at a major tie-up between two old friends. Carol and Daryl have been apart for a long time but were reunited in the last few episodes of season 7. Now, the latest images suggest the two of them are planning to give Negan a taste of his own medicine.
It goes without saying that Carol and Daryl are the best when it comes to surviving the ruthless world filled with rotting zombies and cruel man. The duo proved their worth in previous seasons by tackling enemies and it seems they are back in form again. Spoiling Dead Fan, a Facebook page dedicated to the AMC zombie series has posted multiple images from the show's filming location where Norman Reedus and Melissa McBride were spotted in action.
The page quoting fans claimed that in the particular scene, Daryl and Carol team up with Morgan and Tara to ambush a few Savior men. "They appeared to be chasing after Saviors. There were 4 Saviors on motorcycles and 2 cars with Saviors," the fan page wrote while describing the images.
Season 7 of the series ended in a major war between Negan's army and the survivor groups of Rick Grimes, Maggie and King Ezekiel. A crushed Negan left the battle vowing to avenge his defeat. But he may not exactly have a cake walk as Rick has risen above the grief of Glenn's death.
In another leaked set image, Carol joins Ezekiel to ambush some of the Saviors and Spoiling Dead claims that the filming ended on a cliffhanger scene. AMC is yet to announce a premiere date for The Walking Dead season 8 but the show will most probably return during fall this year.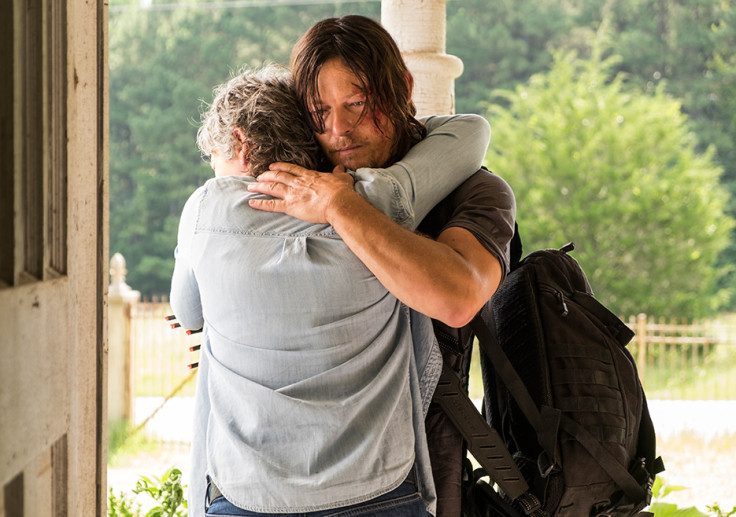 Executive producer Denise Huth, meanwhile, has teased "huge episodes" with "tons of actions". "They all came back so super excited and it's a big year. These episodes are coming in huge. It's a lot of work. It's just as hard as it's ever been, if not harder. There's just a sense of excitement because the characters aren't in that dark, down place," he told Entertainment Weekly. "It's a ton of action. It's super exciting. I think it will be really, really satisfying. As a fan of the show — and I am a fan of the show — when I read it, it was like "Awww, I can't wait! It's going to be great!" It's worth the worth the wait to get to this moment."