Walking Dead spinoff major leak about plot and synopsis: Pilot episode titled 'Fear The Walking Dead'?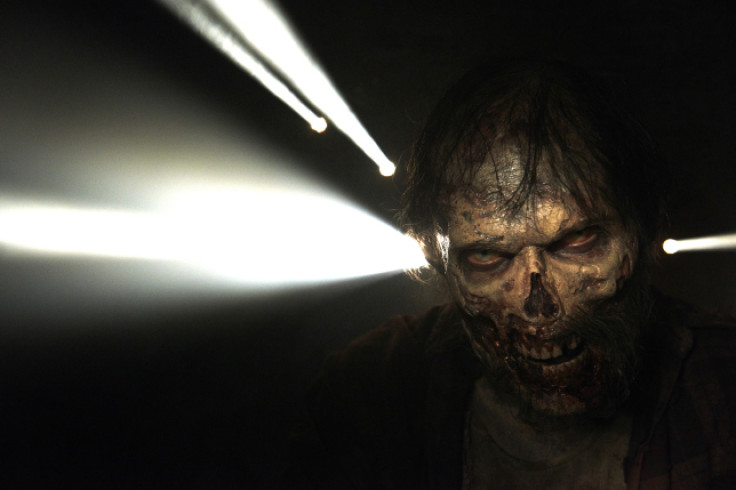 A major leak from The Walking Dead spinoff series, codenamed Cobalt, reveals a lot about the zombie series' plot details.
The leak was first reported by Spoiler TV which says the pilot of the spinoff series of TWD is titled 'Fear the Walking Dead'. Later the website confirmed its report.
The synopsis of the pilot episode reads:
"The spinoff takes place during the same zombie apocalypse depicted on The Walking Dead but in a different location. It revolves around Sean Cabrera (Curtis), a divorced teacher and Nancy Tompkins (Dickens), a female guidance councilor. Dillane plays the Nancy's son Nick, who has battled a drug problem. Debnam Carey plays the Nancy's ambitious daughter Ashley."
The episode is written by The Walking Dead co-creator Robert Kirkman and Dave Erickson of Sons of Anarchy fame.
Fans can fairly recollect that Rick Grimes' journey in TWD started when he wakes up from coma to a zombie infested world where there are only a handful of survivors, as human civilisation has been paralysed due to the apocalypse.
However, the upcoming series will start telling the story from the beginning when the virus was yet to strike humanity.
It is highly likely that the show will speak about the turn of events as the world is slowly eaten up by the zombie infection.
Initially, there were strong rumours that the show will narrate the story of two families trying to survive the horror apocalypse.
Later, Kirkman confirmed to Entertainment Weekly that the show is about family.
"I will say that this is going to be a show about family," the show creator told the website.
"But it's going to be a show about a different type of family that we haven't explored in The Walking Dead thus far."
"We'll want to tell these stories in a completely different way with completely different people in a completely different setting that's going to make for a fundamentally different show," he added.
Adam Davidson will direct the much hyped post-apocalyptic zombie series which is expected to be aired in summer 2015 on AMC.
© Copyright IBTimes 2023. All rights reserved.