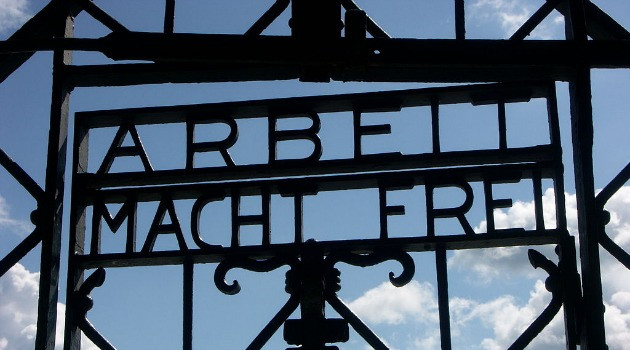 Walmart customers were horrified to discover a poster being sold on the superstore's website, featuring an image of one of the Holocaust's most notorious concentration camps, Dachau.
The description of the product read: "Gate with inscription Arbeit Macht Frei, Dachau Concentration Camp, Dachau" adding that the poster "would make a great addition to your home or office."
After customers complained about the posters they received a range of questionable explanations from staff regarding the reason why the company was stocking the highly inappropriate posters.
One consumer was told that Walmart "have this product in stock because there are some customer[sic] who like to buy this type of item, but this doesn't mean [Walmart] are supporting any ideology related to this item."
Walmart have since reacted to the highly insensitive and inappropriate posters issuing a statement which reads: "We were horrified to see that this item was on our site. We sincerely apologize, and worked quickly to remove it.
"The item was sold through a third-party seller on our marketplace. We have shared our disappointment with them and have learned they are removing the publisher of this item entirely from inventory."
The posters have been removed from the website.