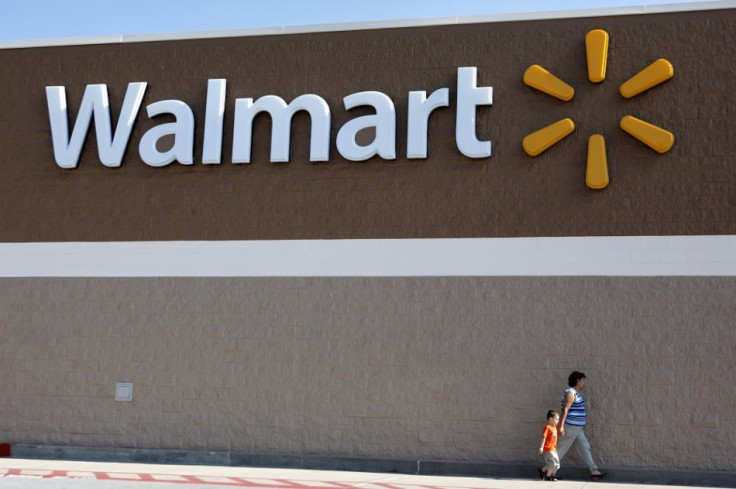 Walmart has apologised for a "totally unacceptable" sign in one of their stores that appeared to advertise guns as a back-to-school item.
Images widely shared on social media and forum website such as Reddit showed a display case filled with rifles along with a sign reading "own the school year like a hero".
The retail giant immediately launched an investigation into the image, believed to have been taken at a branch in Indiana, and apologised to hundreds of angry customers via their official twitter account.
"This is horrible," one tweet read. "We're so sorry for this mistake."
A separate tweet also appears to suggest the sign was taken down by a story manager named Christina after asking for the location of the store.
Walmart, the largest seller of guns and ammunition in the US, said it was looking into whether the sign was placed there by mistake, or if it was done by a customer as prank.
Charles Crowson, a spokesman for Walmart, told The Washington Post "What's seen in this photograph would never be acceptable in our stores. We regret this situation and are looking into how it could have happened."
The phrase "own the school year like a hero" is part of a separate back-to-school advertising to sell superhero clothing and has nothing to do with the sale of firearms.
Walmart were previously criticised for staking crates of Coca-Cola Zero to resemble the World Trade Centre as part of a campaign to commemorate 9/11.
The display at a Florida store, which was was designed and created by Coca-Cola and approved by Walmart, was shown under a banner "we will never forget", with other crates stacked up to resemble the American flag.
Coca-Cola said the design was misinterpreted before deciding to remove it. A statement said: "This display was meant to honour local firefighters and to support their organisation's upcoming event. We sincerely apologise that anyone was offended or misunderstood its intent."
Walmart was also recently forced to apologise for selling a weaving net on their website which was listed as being the colour "n****r brown". The company said they were "very sorry and appalled" for the item, which came from a third-party seller.