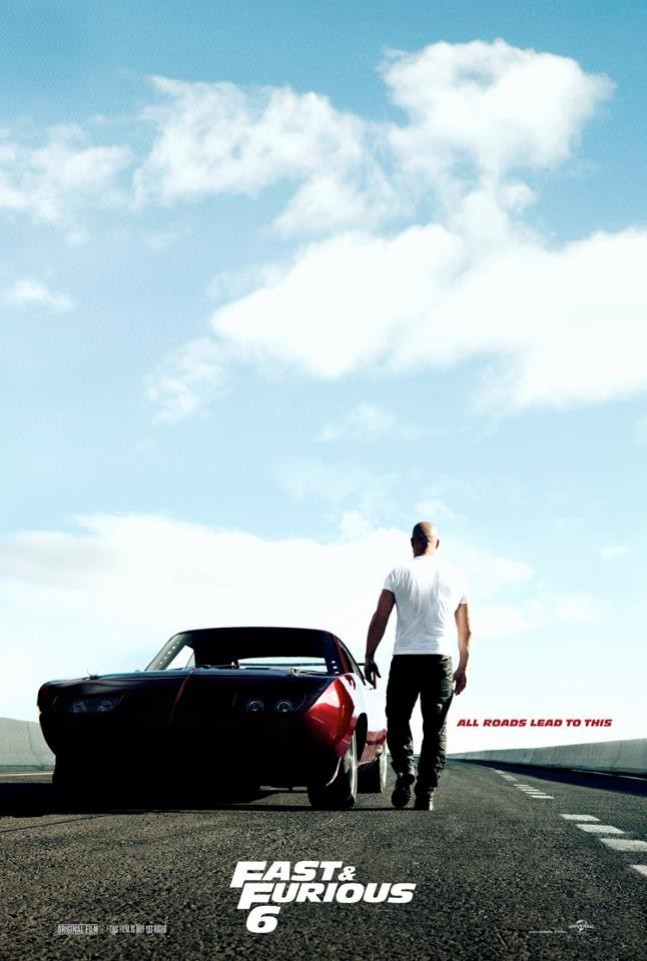 A man from the West Midlands has been jailed for 33 months after making a pirate copy of Fast and Furious 6 at the back of a cinema.
Philip Danks, 25, cost Universal Pictures £2.3 million after he secretly recorded the movie at the Showcase Cinema in Walsall, West Midlands on 17 May last year, the day the blockbuster was released.
When Danks uploaded the pirate copy via his personal website Bit Buddy, it was then downloaded free of charge more than 700,000 times over the next four weeks, Wolverhampton Crown Court heard.
The Federation Against Copyright Theft (Fact) claimed this meant "millions of pounds" were lost for the film's distributor, Universal, even though Danks only made £1,000 for himself via Facebook and personal delivery.
Prosecutors said Danks was more interested in boosting his 'street cred' than making money.
Two days after the offence, he boasted on Facebook: "Seven billion people and I was the first. F*** you Universal Pictures.'
A second version of Danks' copy was uploaded to the internet under his direction by a friend, Michael Bell.
Ari Alibhai, prosecuting on behalf of the Federation Against Copyright Theft, said: "The film was Universal Picture's most significant release of that year with both the biggest production costs and expected revenue.
"The estimated loss to the industry caused by the defendant's actions is conservatively estimated at £2.3 million but he did not receive money from the online distribution.
"The first person with a pirated version attracts much kudos. He wanted recognition from the community."
Christopher Loach, defending, said: "He has no real qualifications and is not a man of means. He has no substantial assets of any sort and his financial gain has been extremely limited but he was obviously aware that it was a popular film that would be of interest."
Police eventually traced Danks via his tag name 'Thecod3r', which was his username for dating site Plenty of Fish, where his name and age were also recorded. Further checks then led police to raid his home in Livingstone Road, Bloxich.
Officers said that Danks had continued to illegally distribute movies after his arrest in May last year.
Speaking of his pending sentence via Facebook, Dank wrote yesterday: "Not loking good".
In an earlier rant he posted: "Amazing! rolf harris (name isn't important enough for capitilization) gets 5yrs 9mnths for 12 counts of indecent assult, yet I am facing up to 10 years for 3 counts of copyright (Distribution of copyrighted material) for copying a few DVD's."
Danks admitted to three charges of distributing pirate copies of films and was jailed for two years and nine months.
Recorder Keith Raynor told him: "This was bold, arrogant and cocksure offending. Your approach to the film industry was made clear in the posting you made on Facebook two days after your arrest.
"I accept the personal profit was modest but the real seriousness of this case is the loss caused to the film industry as a whole."
Bell, of Birmingham Road, Aldridge, pleaded guilty to distributing a pirate copy of a film and was given a 12-month community order with 120 hours' unpaid work.