Photos have emerged of US dentist Walter Palmer, who shot dead Cecil the lion, posing with a dead black bear following an illegal hunt in September 2006.
The pictures were obtained by ABC News, and first shown on the network's 20/20 primetime news show, which was given access to them through a Freedom of Information Act request.
Palmer was hunting the bear in northern Wisconsin, but shot it 40 miles away from the county he and his guides were allowed to hunt in.
The graphic pictures show Palmer posing with the dead bear after shooting it with a bow and arrow, as well as the bear hanging up from a hoist.
"As soon as the bear was killed, Palmer and the three guys he was with - guides - they agreed they would lie about it," lawyer John Vaudreuil told 20/20, adding that he got involved after Palmer took the bear across state lines back to Minnesota.
"He was lying to us. He was offering to pay, it turns out, about $20,000 to keep the others who were in the hunt, to have them lie, so that's a fairly aggressive cover-up," he said.
The guides didn't lie to the authorities, and in 2008 Palmer pleaded guilty to making false statements to the US Fish and Wildlife Service about the bear.
He was fined $2,938 (£1,877; EUR 2,643) and was sentenced to a year of probation.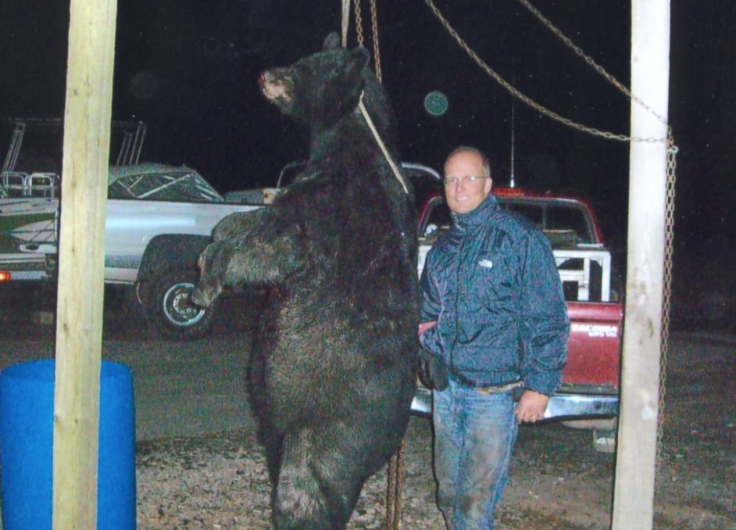 Palmer became a public hate figure after his identity was revealed following the killing of Cecil the lion, who was lured from a Zimbabwean nature reserve and killed on 1 July.
Cecil was a famous visitor attraction at the Hwange National Park, and was wearing a GPS tracking collar as part of a University of Oxford research project.
He was killed after being lured out of the park with food, shot with an arrow, then tracked for 40 hours and finished off with a gun. The 13-year-old animal was then beheaded and skinned for trophies.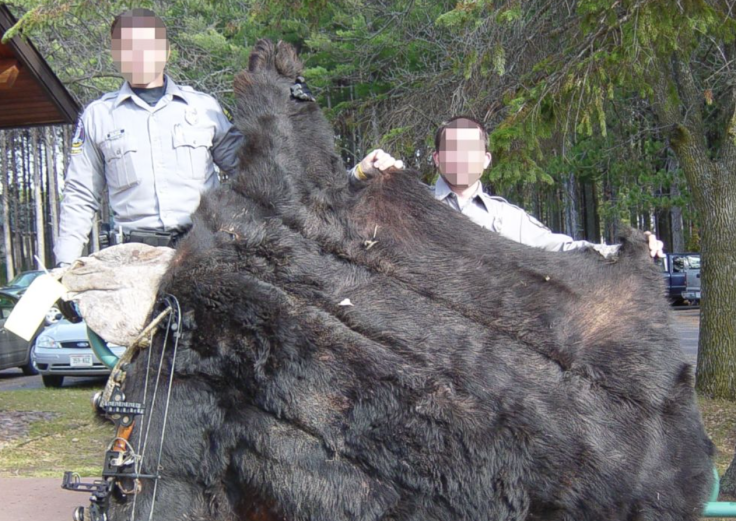 After facing an enormous public backlash after his identity was revealed, Palmer apologised for the hunt and said he deeply regretted killing the lion.
"I relied on the expertise of my local professional guides to ensure a legal hunt," he said in a statement. "Again, I deeply regret that my pursuit of an activity I love and practice responsibly and legally resulted in the taking of this lion."
His apology did not hold water with protesters, and Zimbabwe has called for him to be extradited to face poaching charges.