Professional hunter Theo Bronkhorst has pleaded not guilty to helping American dentist Walter Palmer kill Cecil the lion in an 'unlawful hunt'.
Bronkhorst is alleged to have lured the 13-year-old lion away from Hwange National Park with an animal carcass before the Minnesota dentist shot the wild animal with a bow and arrow. He was then tracked down and killed 40 hours later.
The well-loved lion was part of a long-term conservation study being overseen by Oxford University, and was wearing a radio collar when he was shot. It's claimed the hunters removed the collar and left it in a tree.
Palmer who paid $50,000 to shoot the lion during the trophy-hunt on 1 July, has admitted killing Cecil, but said he trusted his hunting guides to confirm the hunt was legal and believed he had all necessary permits.
Speaking in court, the hunter said that while he regrets the killing, he branded charges that he failed to prevent the unlawful killing of the lion are "crazy".
"I regret shooting a lion called Cecil, that was never the intention. I didn't know he existed," Bronkhorst told NBC News. "Any other lion, I don't think it would have been a problem."
He explained that he believed he had the right hunting permit and that the charges he faced were "frivolous".
"(Hunting) is an integral part of our country and it's got to continue. If we do not use wildlife sustainably, there will be no wildlife," he said.
Bronkhorst and Mr Palmer have denied any wrongdoing, and have also claimed they were unaware that Cecil had been collared and protected.
Asked if he would win the trial, he added: "I've got a good legal team and I hope so."
Cecil's killing sparked an international outcry, and while Mr Palmer has not been charged with any offence, there have been growing calls for the US tourist to be extradited to Zimbabwe to stand trial. The White House is currently reviewing a petition which has been signed by more than 140,000 people.
He was pilloried on social media for the callous act, and has been the focus of widespread public condemnation. His dental practice remains closed, and his holiday home has been vandalised by protestors. Mr Palmer, who issued a statement apologising for savagely killing Cecil, is now believed to be under police protection after receiving death threats.
The worldwide backlash against Cecil's killings continues, prompting three US airlines to declare they will no longer accept the shipment of hunting trophies.
Delta AirLines was the first to make the announcement on Monday (3 August) that it would no longer carry buffalo, lion, leopard, elephant and rhinoceros trophies, followed by American Airlines and United Airlines.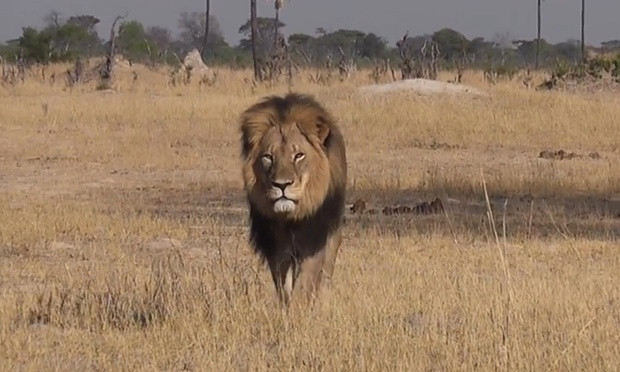 Zimbabwean officials have also named another American, Pennsylvania doctor Jan Seski, in what they said was the killing of another lion in April.
His local guide has been arrested on suspicion of "hunting without a quota and permit," but Seski's lawyer said in a statement that his client was not in Zimbabwe in April, but did hunt and kill a lion there in July.
Seski has not been directly accused of committing a crime by the Zimbabwean authorities.
Meanwhile, Bronkhorst's trial was postponed to September 28. If convicted, he faces a fine of $20,000 and up to 10 years in jail, according to Reuters.
Animal rights group PETA have condemned the brutal killings and have launched a petition demanding a ban on trophy hunting.