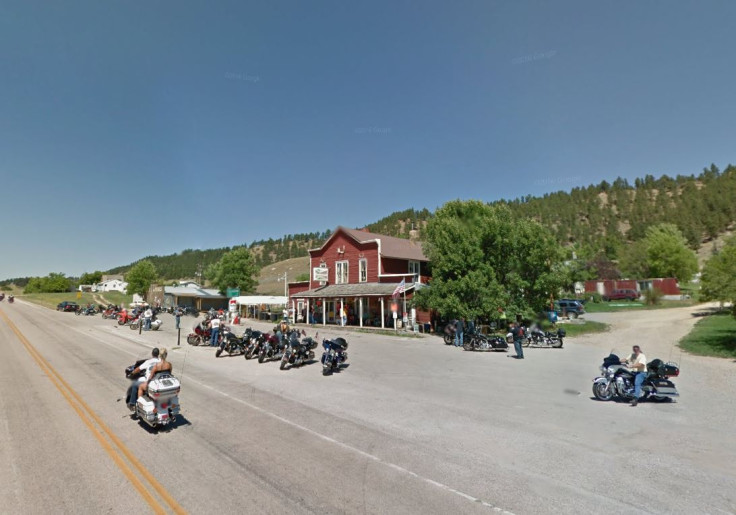 If you've ever dreamed of buying your own town, Aladdin could be your chance.
Named after the Arabian Nights folktale by those hoping to strike it rich, nearly the entire former coal mining settlement is up for grabs.
The previous listing price was $1.5m (£1.16m) when it was first put up for sale in 2014.
For that you got 30 acres of land and 15 buildings, including the still operating 120-year-old Aladdin Store, a cafe, a motel, a gas station, and a post office.
Perhaps deterred by the seven-days-a-week job of running the town, there with no buyers.
So now the owners have decided they may fare better with an auction.
"You might have noticed we're getting a little long in the tooth and something just has to give so we decided to put it up for auction," Aladdin Store owner Rick Brengle told NBC News.
Brengle bought the town some 30 years ago for his wife. The pair now want to move on from the full-time job of running it.
"We bought this place because I had empty-nest syndrome," Judy Brengle told Associated Press, when the town first went on sale. "All our kids had gone to college, so my husband bought me a town."
Surrounded by the Black Hills and Bear Lodge Mountains, the town is a popular stop for tourists and bikers on their way to the annual Sturgis Bike Rally in South Dakota.
It is said by auctioneers to have brought in more than $1m in revenue in the past decade.
Popular nearby sights include a former coal tipple, now a state historic site, and the Devils Tower National Monument – a 1,200 foot column of rock jutting out of the landscape.
The Brengles have changed little about the town and hope the new owners will keep things the way they are – nice and quiet.
Heating for the 19th century general store is reportedly still provided by a pot-bellied stove. It also lacks running water, which is instead supplied by two working outhouses nearby.
The auction will take place on 2 June.
Aladdin isn't the only Wyoming town to hit the market in recent years.
In 2013, the southeast Wyoming town of Buford – population one – sold for $900,000 and was renamed PhinDeli Town by its new owners to promote a brand of Vietnamese coffee sold there.