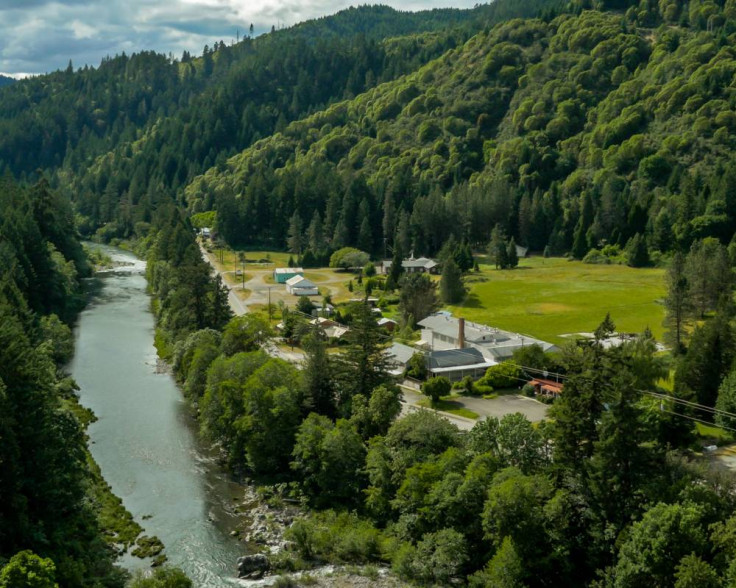 The entire town of Tiller in the US state of Oregon has been put up for sale at a price tag of $3.5m.
The deal includes six houses, a flat, petrol station and a shop.
Roughly 250 people live in the surrounding area although there are only two residents in Tiller itself, a former teacher who lives next to the school, and the vicar of the local church.
Surrounded by woodland, trees and a stretch of the South Umpqua River, it is located 225 miles south of the state capital Portland.
The site has been on the market since 2015 and has seen the price drop in recent months.
Residents began leaving the area after the decline in timber harvesting and the closure of the town's mill.
The town is classed as an "unincorporated area" which means it is not governed by a local governing body.
It was named after early settler Aaron Jefferson Tiller, a farmer who died in 1893.
Interested buyers have so far included a number of Chinese investors, people interested in starting medical facilities and hemp-growing operations.
"When the federal money started dwindling away for timber, basically the mill shut down," said Garrett Zoller, the owner of estate agents Land and Wildlife, explaining how the town became so vacant. "And when the mill shut down, a lot of the loggers started having to go away."