Spanish police and National Crime Agency detectives have arrested British fugitive Paul Monk in a dramatic armed raid at a villa on the Costa Blanca near Alicante, southern Spain.
Monk, 54, originally from Romford, Essex, is wanted for questioning over the kidnap and murder of 25-year-old Francis Brennan from Liverpool, whose body washed up on a Spanish beach last year.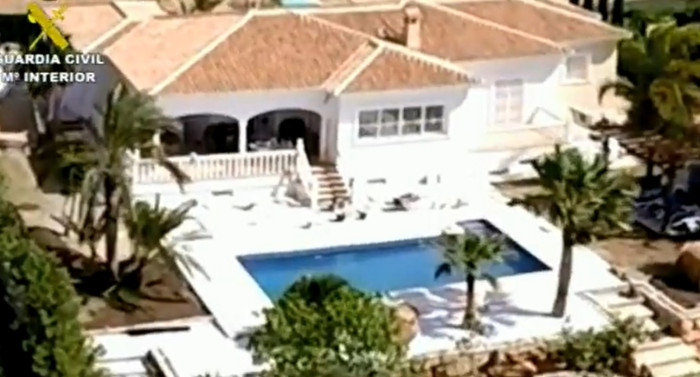 Monk is wanted for questioning by the Metropolitan Police over suspected large-scale drug trafficking, including the handover of a kilo of cocaine in Cockfosters, north London and the seizure of 24 kilograms of cannabis in Chelmsford, both in 2013.
However, he won't be extradited to the UK until the investigation into Brennan's murder is complete.
Francis Brennan was also on the run from the UK when he went missing in January 2014. He was awaiting sentence for wounding a man at a rock festival when he fled to Spain, against the advice of his parents.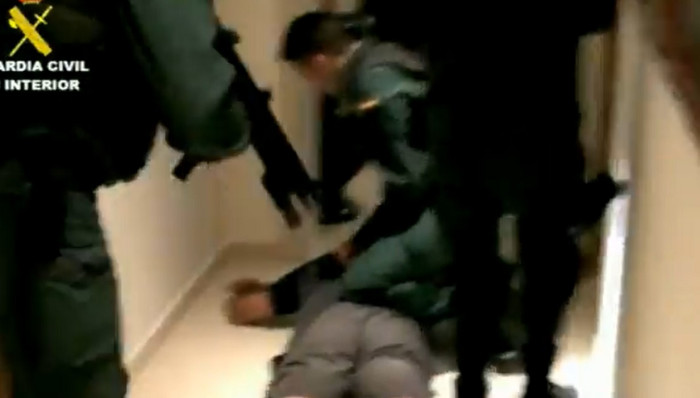 Brennan was kidnapped by men posing as police and his decomposed body washed up on a beach in nearby Orihuela Costa wrapped in bin liners and duct tape months later.
Spanish police said Monk is possibly an associate of Paul Scott, 32, who was arrested attempting to enter Britain in a light aircraft in December. The Guardia Civil believe he was the mastermind in the murder of Brennan.
Monk has reportedly been keeping a low profile, rarely leaving his villa near Alicante and relying on friends to supply him with food.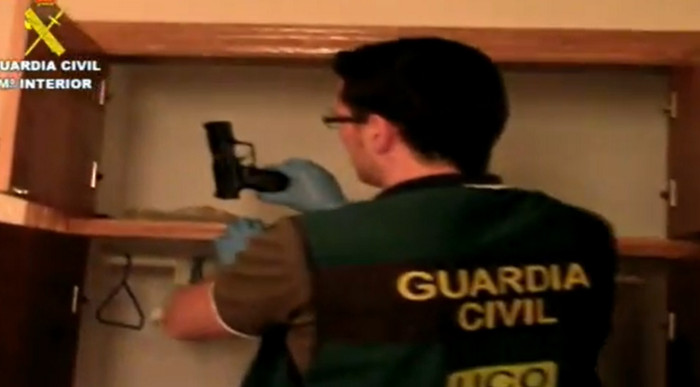 A Guardia Civil spokesman said: "He never left his house as a security measure to avoid being arrested. He got other people to bring him food and other things in the villa where he hid out, leading the life of an authentic fugitive."
Monk was arrested as he supervised workmen laying a marble patio by his pool.
Footage released by the Guardia Civil shows a helicopter flying overhead before armed police enter the villa, shouting to Monk to freeze.
Monk is shown at one point lying on the floor with his hands behind his back, in another part sitting speaking to the police.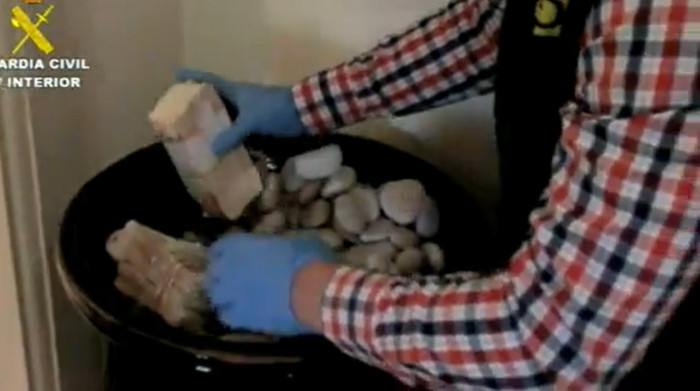 The footage also purports to show an imitation handgun being found on the property and around €100,000 (£80,000) being retrieved from a pot.