A body-conscious fugitive has asked police to take down his mugshot from their wanted site – because he says it's "unflattering."
Wayne Esmonde, 35, had his picture put on the Facebook page of South Wales Police over an alleged assault.
The picture shows a shaven-headed Esmonde, wide-eyed and staring intently at the camera.
The snap was spotted by the vain Esmonde, who promptly asked officers to take it down.
"I am him. Not a very flattering mugshot," said the man purporting to be Esmonde
"I'd appreciate it if you'd take this post down. Innocent until proven guilty and all that.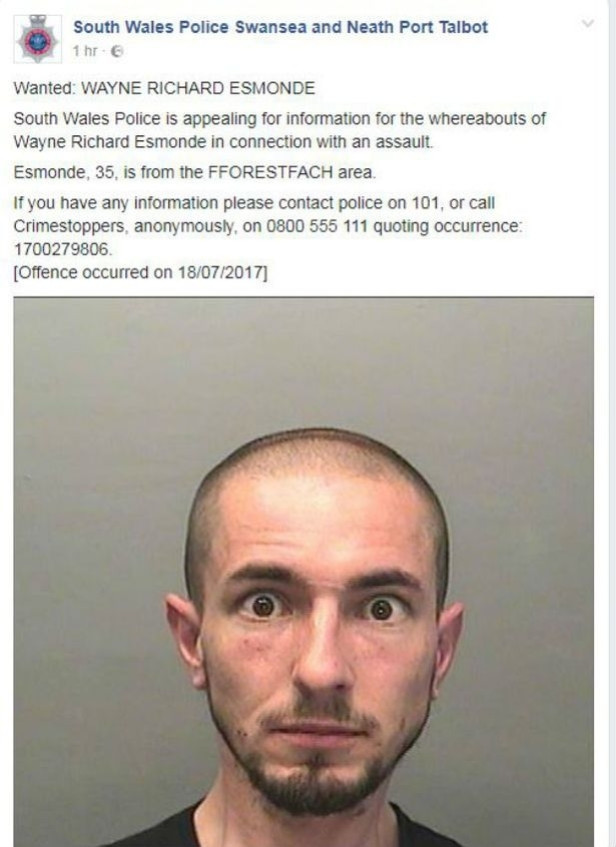 "I've spoken to my solicitor and they will advise me what to do next. Thanks."
South Wales Police say it will not remove the picture until they have traced Esmonde, of Fforestfach, Swansea, who is wanted in connection with an assault on 18 July.