War on Isis: 78% of British Muslim men have no sympathy for fighters flying to Syria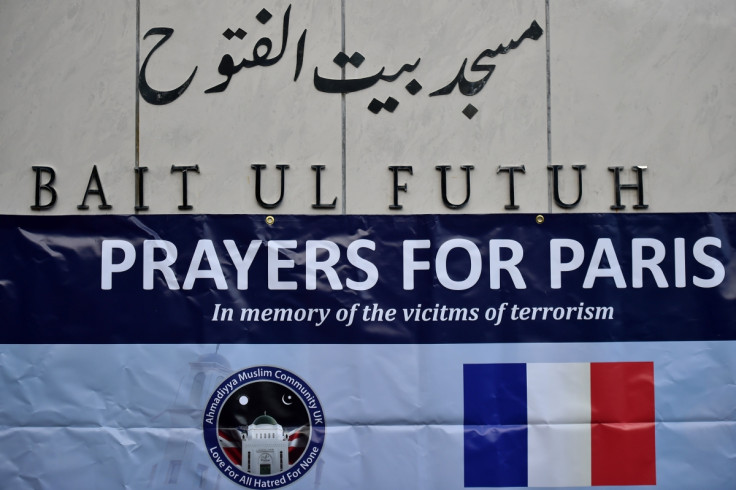 More than three quarters (78%) of British Muslim men have no sympathy with people flying to Syria and fighting for the likes of the Islamic State (Isis), according to Survation. The pollster, which surveyed more than 1,000 Muslims in the UK between 18 and 20 November, found that fewer Muslim women (63.5%) were against potential jihadists travelling to the Middle East.
The study, commissioned by The Sun newspaper, comes after 130 innocent people were killed in Paris by IS-linked militants. The attacks caused outraged across the world and UK Prime Minister David Cameron has promised to help France take on the jihadists in Syria and is expected to unveil his "comprehensive report" for a British intervention in parliament on the week starting 23 November.
The research also revealed that more than 22% of UK Muslims thought members of their community were not "doing enough" to integrate into British society, whereas more than 60% of the respondents thought British Muslims were doing enough.
Elsewhere, just more than half of British Muslims (50.8%) thought it is the responsibility of Muslims to condemn terrorist acts carried out in the name of Islam. In contrast, 37.9% of the Muslims surveyed said it was not up to Muslims to rail against terror attacks carried out in the name of Islam.
The Home Secretary Theresa May has previously appealed to British Muslims in a bid to help tackle the threat of terrorism in the UK. "We are free to establish our own faith schools and give our sons and daughters the best education possible. We are free to build our own churches, temples and mosques and worship freely," the top Conservative argued in March.
"But in a pluralistic society like ours, there are responsibilities as well as rights. You don't only get the freedom to live how you choose to live. You have to respect other people's rights to do so too. And you have to respect not just this fundamental principle but the institutions and laws that make it possible. Democracy. Equality. Freedom of speech. The rule of law. And respect for minorities."
The prime minister recently revealed that UK spies thwarted seven potential terror assaults on Britain in the past six months. Cameron made the announcement on 16 November ahead of disclosing that the UK government would boost MI5, MI6 and GCHQ numbers by almost 1,900 or 15%.
© Copyright IBTimes 2023. All rights reserved.