Celine Dion pays emotional tribute to victims of Paris attacks at American Music Awards 2015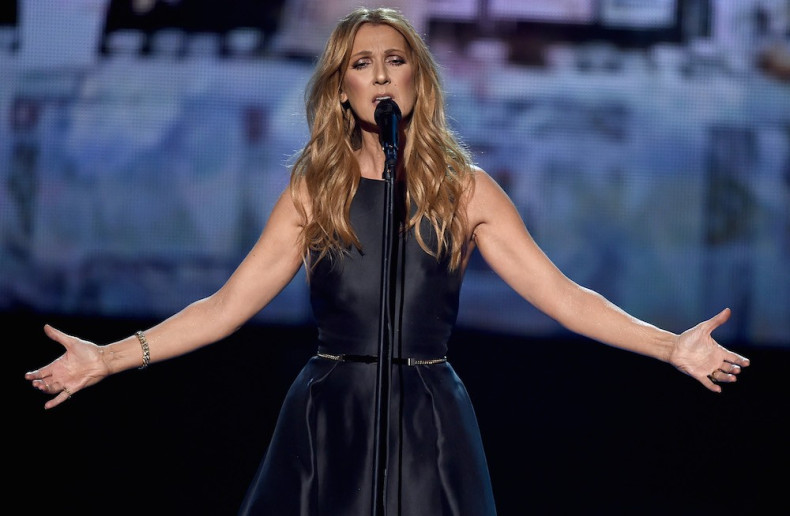 Celine Dion, in an emotional tribute to the victims of the Paris terror attacks, performed a special version of French artist Edith Piaf's Hymne à L'Amour at the 2015 American Music Awards. The Canadian singer was introduced by Jared Leto of the music group, Thirty Seconds to Mars, at the annual awards gala on 22 November.
"We felt it was important to show our solidarity in light of the recent events in Paris and all around world," Larry Klein, producer of the award ceremony, said in a statement. "Celine's performance will help us express our feelings through song, when words do not suffice."
The 47-year-old singer was called on stage by Leto, who shared a story about how his band performed at the Bataclan concert hall in Paris seven months prior to the terrorist attacks, in which 130 people were killed.
Dion sang the popular French song Hymne à L'Amour -- Ode To Love -- which was first recorded in 1950. The song has also been adapted in Japanese.
Originally written for Edith Piaf's lover, who died in a plane crash, the lyrics of the song have connotations to life and death that applied to Dion's selection of the song for paying tribute to those affected by the Paris attacks.
A part of the lyrics in English read as follows:
"If one day life tears you away from me
If you die and go far from me
Little matters to me if you love me
Because I will die too
We would have eternity for ourselves
In the blue of all the immensity
In heaven, no more problems
My love, do you believe that we love each other?
God reunites those who love each other."
Meanwhile, the organisers of the award gala said that Dion's tribute to those who died in the Paris attacks was beautiful and that it brought tears to many eyes. "It was elegant, classy, and beautiful. Celine was accompanied on the stage by a 16-piece orchestra. Pictures of France flashed behind Celine and the orchestra throughout the song and at one point she turned around to watch," the organisers said.