Britain is debating whether to join the US and France in carrying out air strikes on Islamic State (Isis) targets in Syria. Russia says it has agreed with France that its air strikes will also target only IS. The West had accused Moscow of mostly targeting Western-backed rebel groups fighting Syrian President Bashar al-Assad.
On 29 November, air strikes believed to have been carried out by Russian jets killed at least 30 people at a busy marketplace in the town of Ariha in north-western Syria. Rebel-held areas in the north west near the Turkish frontier reported intensified air strikes in the days after Turkey downed a Russian warplane.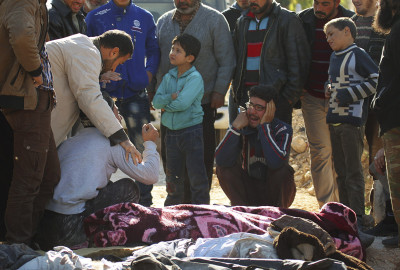 On 26 November, an air strike on a water treatment plant in Syria cut water supplies for 3.5 million people. Syrian state news agency SANA reported that the US-led coalition had bombed the water plant, while the Syrian Network for Human Rights blamed Syrian government warplanes. Neither gave any evidence for their assertions.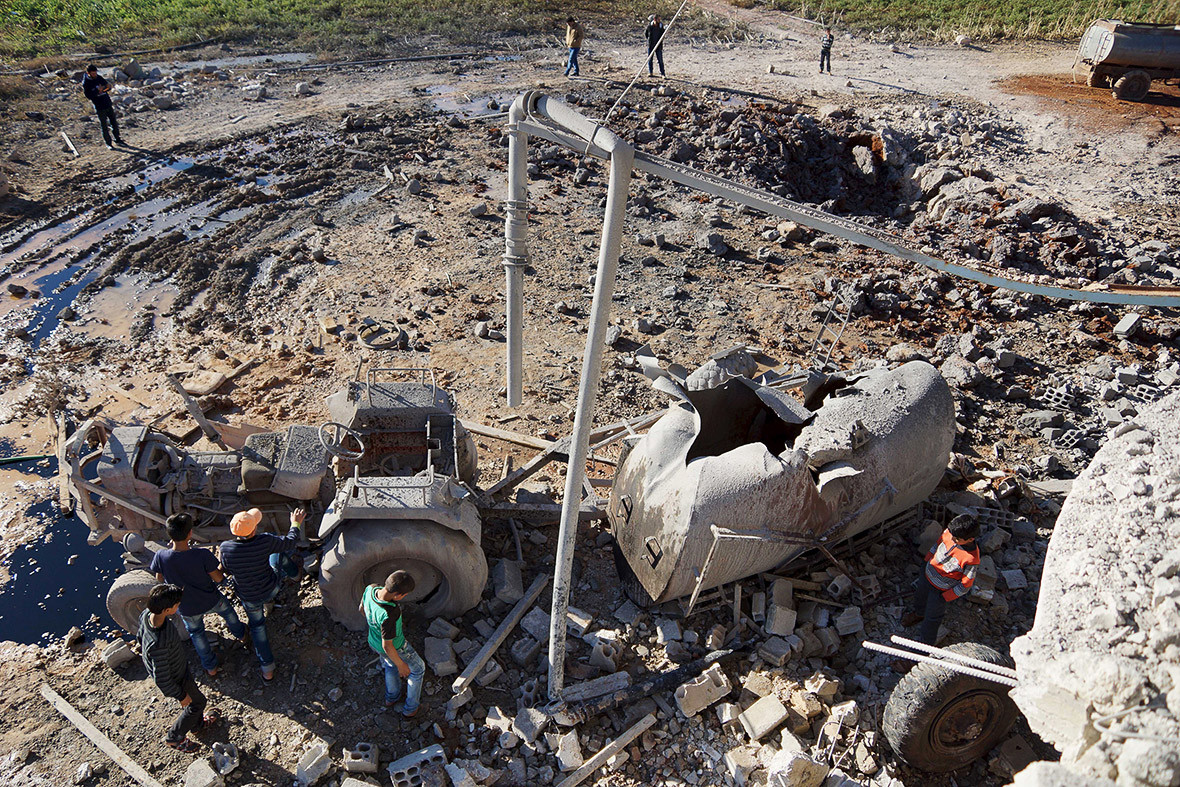 On 28 November, medical charity Medecins Sans Frontieres (MSF) said seven people died and 47 were wounded after helicopters dropped four barrel bombs on the rebel-held town of Al Zafarana, north east of the city of Homs. The first bomb struck a populated area of the town and the next three landed next to the MSF-supported hospital where the casualties were taken, partially destroying the complex. Assad has denied his forces use barrel bombs. Their use has been widely documented by monitors of the Syrian conflict.
Prior to the agreement to target only IS territory, Russian air strikes in north-west Syria had heavily targeted ethnic Turkmen areas, according to Russian Defence Ministry data analysed by Reuters. This helps explain rising tensions between Moscow and Ankara in the weeks before Turkey shot down a Russian warplane. Russian missiles destroyed ammunition bunkers, command points and a suicide bomb factory in towns including Salma, which is used as a base by Turkish-backed rebels in their fight against Assad.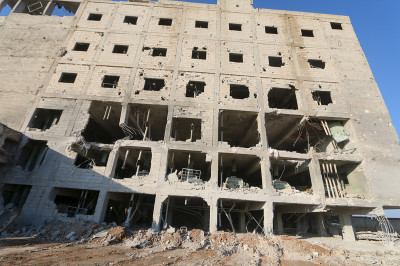 Prime Minister David Cameron has said he believes British warplanes, which have been bombing IS targets in Iraq for more than a year, should also be tackling the group in Syria rather than "sub-contract" national security to other countries.
But Labour leader Jeremy Corbyn says strikes would be ineffective and kill civilians. He has accused Cameron of an ill-thought-out rush to war: "The prime minister has been unable to explain why extending air strikes to Syria – which is already being bombed by the US, France, Russia and other powers – will make a significant military impact," Corbyn wrote in the Guardian. The 66-year-old has repeatedly cited Britain's deeply unpopular role in the US-led invasion of Iraq in 2003 as cause for caution. Former prime minister Tony Blair acknowledged in October the Iraq war had played a part in the rise of IS.
A YouGov opinion poll showed voter support for military action in Syria had fallen to the lowest level since September 2014. Syria's conflict has killed more than 250,000 people and wounded more than a million since the start of an uprising against Assad in 2011.