War in Syria: Twin air strikes in Idlib kills 44 and leaves UN peace talks on verge of collapse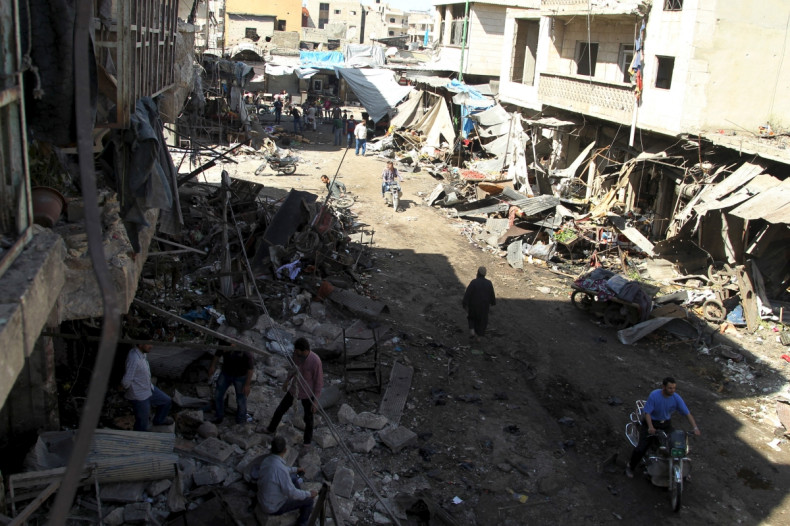 At least 44 people have died and dozens wounded after two airstrikes targeted markets in rebel-held towns in Idlib province. Activists say that the twin strikes were launched by Bashar al-Assad's Syrian Army as the towns, Maarat al-Numan and Kafranbel, were controlled by insurgents fighting against the dictator.
With the death toll expected to rise, the strikes now leave the flimsy UN-led peace talks on the brink of collapse as repeated breaches have made a mockery of the seven-week partial truce. Fighting in Syria has increased in the last few days with the bulk of the clashes in the northern city of Aleppo as the truce threatens to fall apart.
Following the strikes the main Syrian opposition umbrella group, the High Negotiations Committee (HNC) said it had suspended its participation in the peace talks in protest at the alleged government violations. Former Syrian Prime Minister Riad Hijab declared that the HNC could not take part in the Geneva-based peace talks while people were dying in the war-torn country.
The British-based Syrian Observatory for Human Rights said that 37 people had died in the "massacres" in Maarat al-Numan and another seven deaths were reported in nearby Kafranbel. Among the dead was said to be three children.
The Syrian government made no immediate response to the strikes on the state-run SANA news agency but has repeatedly accused rebel forces of violating the ceasefire in the past few weeks. Syria's powerful ally, Russia, insisted 19 April that the peace talks were "not frozen".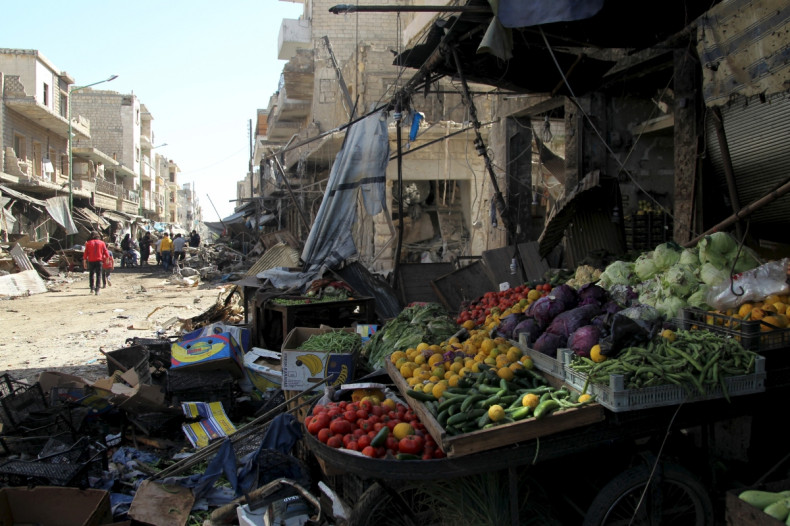 Russian Foreign Minister Sergei Lavrov claimed that a government delegation and other groups were still taking part in the talks - which have been supported by both the US and Russia. He said according to the BBC: "There are some players on the external front who cherish dreams of ousting the regime using force, they are trying to do everything they can to achieve this, including attempts to trigger derailment of the intra-Syria talks."
The Syrian Observatory for Human Rights believes the attack on Maarat al-Numan is the deadliest since the cessation of hostilities took effect on 27 February. The Syrian army bombed several other rebel-held towns and villages in the northern province which borders Turkey on Tuesday, according to the Local Co-ordination Committees (LCC), an opposition activist network.
Skirmishes between the Syrian army and rebels were reported in neighbouring Homs province, and in the coastal province of Latakia.