War with Ukraine an 'unlikely apocalyptic scenario' says Vladimir Putin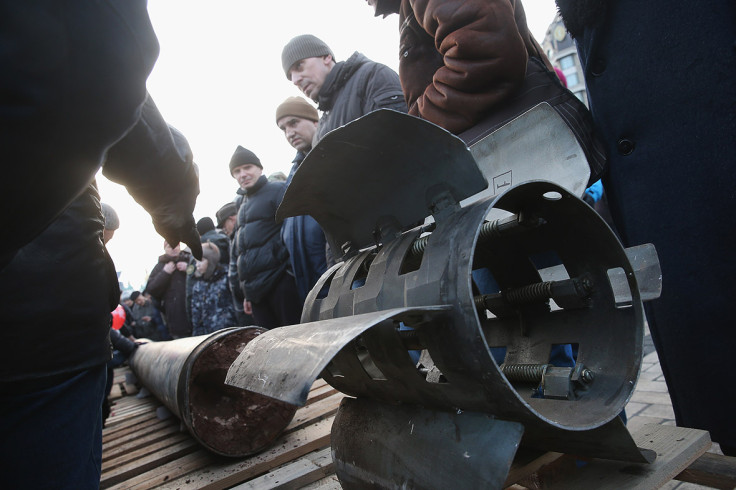 Vladimir Putin has said that war with Ukraine is 'unlikely' in an interview on Russian television.
The Russian president also voiced his support for the Minsk ceasefire deal as the most likely way to stabilise eastern Ukraine.
Ukraine has accused Russian troops of fighting inside their borders but Putin has denied this was the case.
In Putin's interview, his first comprehensive comments since the ceasefire deal was agreed on 12 February, the Russian president was quizzed about whether there was a real threat of war. "I think that such an apocalyptic scenario is unlikely and I hope this will never happen," he said.
If the Minsk agreement was implemented, Putin said, eastern Ukraine would "gradually stabilise".
"Europe is just as interested in that as Russia. No-one wants conflict on the edge of Europe, especially armed conflict," he added.
In a reply that was published on the Kremlin's website, he said: "I think that such an apocalyptic scenario is unlikely and I hope this will never happen."
The Russian leader also said he did not see the need for further meetings with France, Germany and Ukraine on peace in the area and that he hoped the Minsk agreements would be respected.
He believed that the four countries trust each other "on the whole".
The ceasefire agreed on 12 February and required both sides to withdraw heavy artillery to between 16 and 44 miles (25 and 70km).
Ukraine claims there have been continuing attacks against its forces. Lieutenant Colonel Anatoliy Stelmakh said the retreat would not proceed until rebel attacks stop completely.
Military spokesman Lt. Col. Anatoliy Stelmakh told reporters on Monday there were two rebel artillery attacks overnight and although this is significantly fewer than in previous days, "as long as firing on Ukrainian military positions continues, it's not possible to talk about a pullback."
Col. Valentyn Fedichev, deputy commander of the military operation against the rebels, said there had been 27 attacks against Ukrainian forces over the past 24 hours, which he said was lower than in recent days. He also indicated that no pullback was imminent.
"If the enemies continue to use their own heavy weapons, it is clear that Ukraine will continue to counteract these operations," he said.
The Organisation for Security and Cooperation in Europe's observer mission's spokesman, Michael Bocuirkiw, told AP that the monitors had seen heavy weapons movements by both sides but could not tell whether weapons were being pulled back or just being redeployed.
© Copyright IBTimes 2023. All rights reserved.