The hammer and sickle and portraits of Lenin and Stalin were paraded through Russian streets to mark Defender of the Fatherland Day. Previously known as Red Army Day or Soviet Army and Navy Day, it honours the nation's military achievements and its veterans.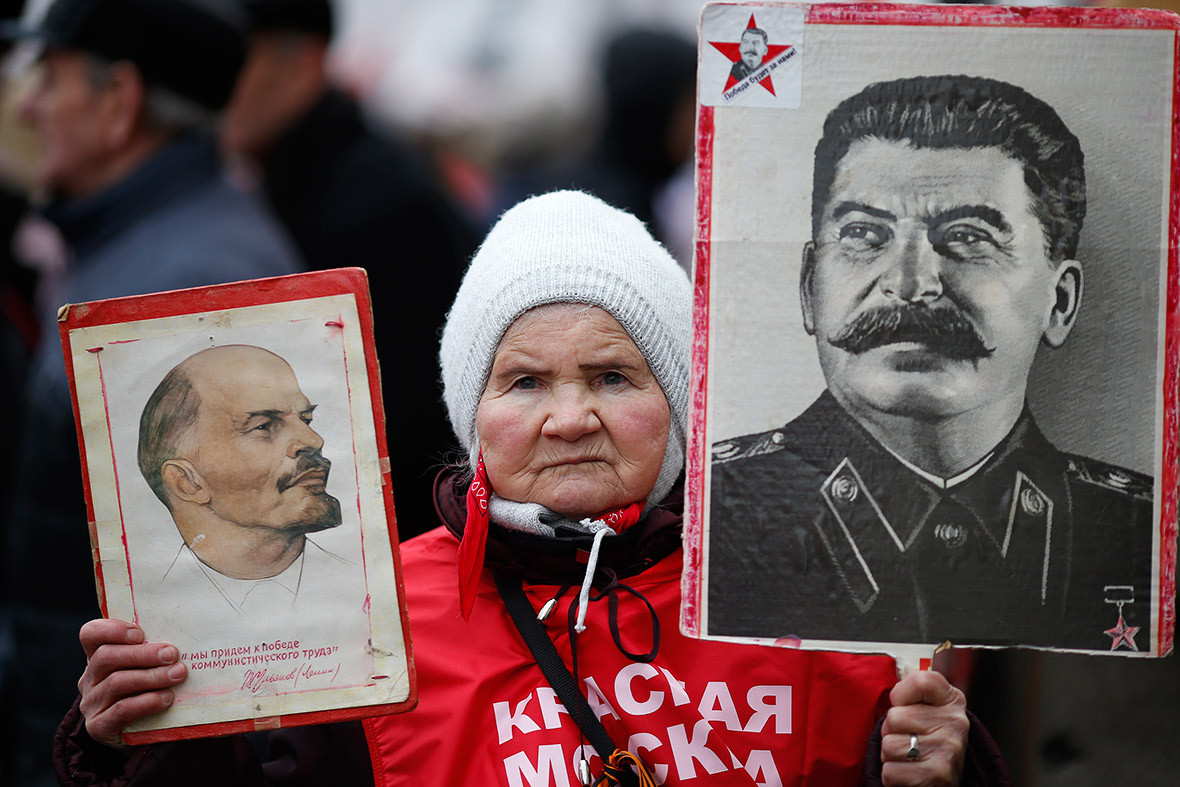 It is a national holiday in Russia and several former republics of the Soviet Union – but not in Ukraine. However, rallies celebrating the strength of Russia's military were held on Monday 23 February in Crimea and the self-proclaimed Donetsk People's Republic.
In Donetsk, thousands of armed pro-Russian separatists staged a show of strength at a rally to mark the Soviet-era holiday at Lenin square. A youth rally was held alongside Russian warships in Sevastopol, the main port of annexed Crimea.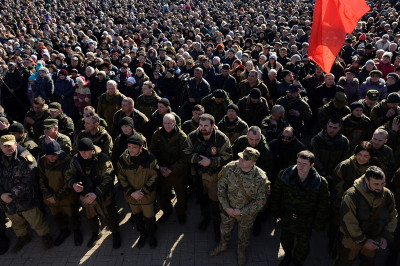 Russian President Vladimir Putin attended a wreath-laying ceremony at the Tomb of the Unknown Soldier at the Kremlin in Moscow.
Muscovites nostalgic for life under the USSR paraded with Soviet-era symbols and Donetsk People's Republic flags.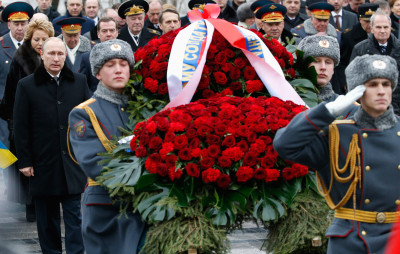 The celebrations were held on the day Ukraine's military said it could not start withdrawing heavy weapons from the front line in the east as required under a tenuous ceasefire because pro-Russian separatists who advanced last week were still attacking its positions.
A few days earlier, in an address dedicated to Defenders of the Fatherland Day, Putin was quoted as saying: "No one should have the illusion that they can gain military superiority over Russia, put any kind of pressure on it. We will always have an adequate answer for any such adventures."