Warning: Delete this WhatsApp message immediately if you receive it
WhatsApp users are warned about scam message demanding money for 'lifetime subscription'.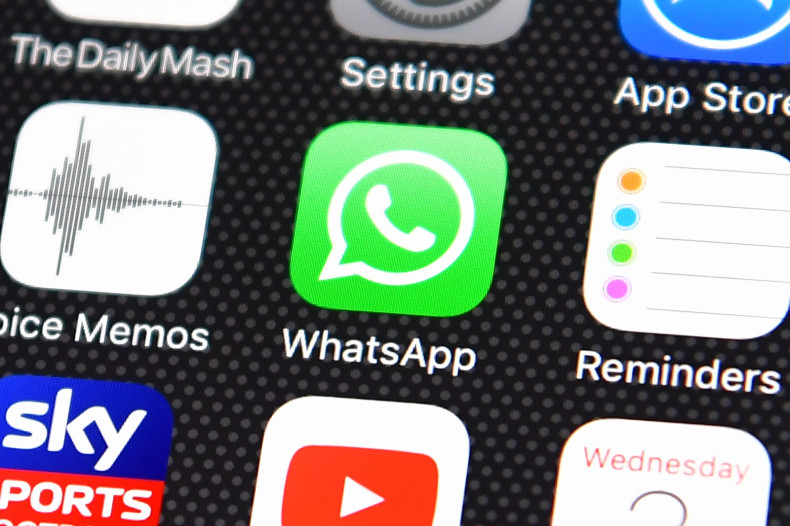 WhatsApp users have become the victims of a malicious phishing campaign demanding they hand over their bank details to pay for the free messaging application.
A message, which appears to come from Facebook-owned WhatsApp itself, states: "Your subscription has expired. To verify your account and purchase a lifetime subscription for just 0.99 GBP simple tap on this link."
A link is then provided, which takes the user to a fake website where they are asked to provide payment details. Although this sounds similar to when WhatsApp charged users £0.99 for an annual subscription several years ago, it is fake and must not be acted upon.
WhatsApp users are urged not to click on the link; instead, the sender should be blocked by tapping on their name at the top of the conversation (in this case 'WhatsApp'); then scroll to the bottom of the next page and tap Block Contact. This is also where you can report the sender for spam.
Looking at victims talking about the message on Twitter, it seems the scam has been in operation since at least March, but the message's frequency appears to have increased in recent days.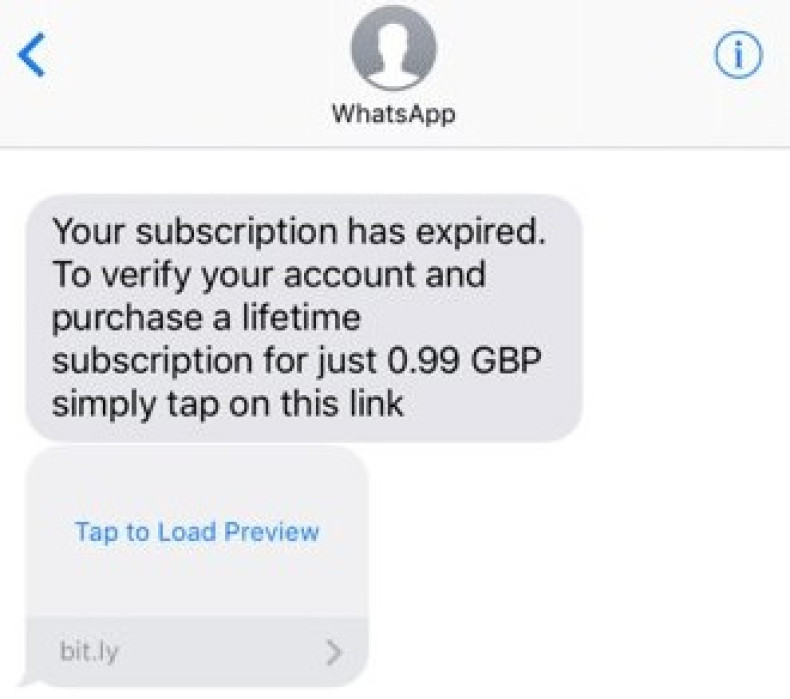 "Had what I think is phishing text, saying WhatsApp sub had run out and I need to pay 99p for lifetime, giving card details #ScamAlert" said London-based Marika Cobbold.
Lyn Homer, who is based in Cornwall, tweeted to WhatsApp's Twitter account: "I've just had a text message saying that I have to pay 99p for WhatsApp lifetime subscription...Is this right?" One user told another he had "paid 99p just to talk to you on WhatsApp".
IBTimes UK urges any readers who have received this message, or a similar message asking for payment to use WhatsApp, to report the sender as spam, block them and delete the conversation immediately. Do not hand over any personal or financial information at all, and if you have tapped the link we recommend you run an antivirus programme on your smartphone as soon as possible.
We have asked WhatsApp's PR department for a comment and will update this article when we receive one.