Warren Buffett cuts IBM stake by a third citing tough competition
Buffet's Berkshire still owns more than 50 million shares in IBM, which it started buying in 2011.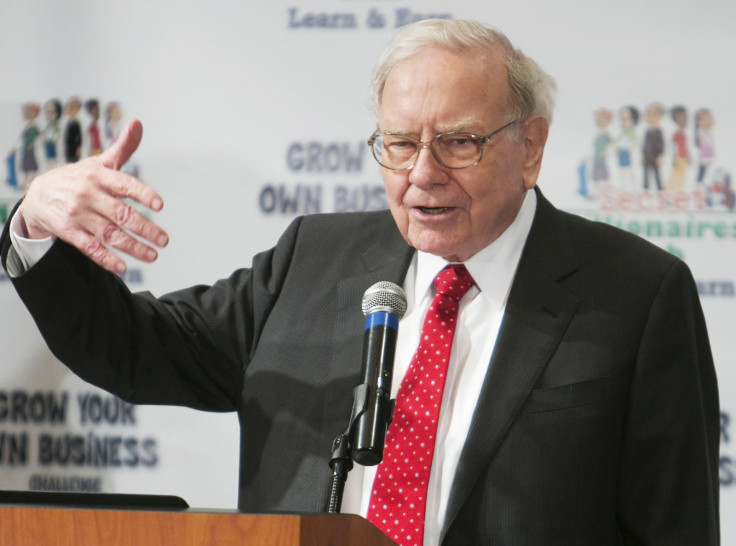 Legendary investor Warren Buffett has disclosed cutting his stake in IBM by a third this year, explaining that he no longer valued the technology giant as much as he did when he started buying the stock in 2011.
Buffett's Berkshire Hathaway sold off around 33% of the 81 million shares of IBM it held in the first two quarters of 2017, the 86-year-old revealed in an interview with CNBC.
Berkshire spent $10.7bn (£8.3bn) to acquire a 5.4% stake in IBM in 2011 – a move that took analysts by surprise as Buffett had previously steered clear of technology firms.
Buffett said IBM had not developed in the way he had anticipated over the past six years. The Sage of Omaha is one of the world's most closely watched investors because of his track record of identifying and purchasing under-valued stocks.
"I don't value IBM the same way that I did 6 years ago when I started buying... I've revalued it somewhat downward," Buffett said.
"When [the share price] got above $180 we actually sold a reasonable amount of stock.
"I think if you look back at what they were projecting and how they thought the business would develop I would say what they've run into is some pretty tough competitors.
"IBM is a big strong company, but they've got big strong competitors too."
Berkshire still owns more than 50 million shares in IBM, but Buffett said he had stopped selling. The technology firm's shares closed at $159.05 in New York on 4 May.
IBM has reported five straight years of falling revenues amid attempts to transition towards a business that is more focused on cloud computing and artificial intelligence.
"The portfolio will grow. I am confident that the IBM company will grow again," the New York-based company's chief financial officer, Martin Schroeter, told CNBC in April.
"We're taking time to make sure we invest in the right places and make sure we get the kind of margin high-value profile we're looking for."
© Copyright IBTimes 2023. All rights reserved.