Girlband Little Mix have come under fire as fans voice concerns that member Jesy Nelson may have been digitally slimmed down in the video for new single Touch.
In the clip, 25-year-old Jesy can be seen dancing in some scenes in front of a striped background along side bandmates Perrie Edwards, 23, Leigh-Ann Pinnock, 25, and Jade Thirwall, 24.
The background appears distorted around Jesy's body – specifically her hips and thighs – but not around the other girls, which many believe to be tell-tale signs that digital wizardry is at play.
Taking to social media, one fan said: "Jesy is such a good role model for people who don't necessarily fit into society's view of what a woman's body should look like and the fact that they've edited her here contributes to the issue she has been very vocal about being against."
"Why did they alter Jesy's body in the Touch music video? It was already beautiful, no need for photoshop," lamented another.
A third called for people to "boycott" the video.
They wrote: "Again with the messy photoshop, this video needs to be boycotted."
As a fourth even offered to direct their next promo, they tweeted: "I'll direct your next music video and I'll make sure there's no Photoshop used."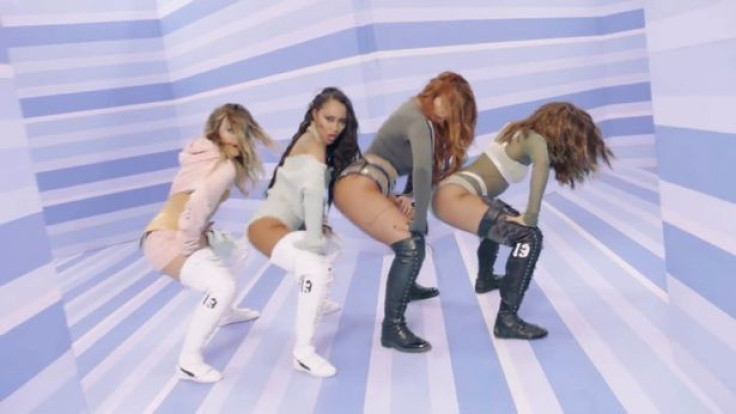 Jesy has opened up in the past about struggles with body image, including receiving cruel jibes from online trolls.
"When you've got your own insecurities and then people… write them on websites for everyone to see, it just makes you feel really rubbish…Obviously, I know I'm a lot bigger [than the other girls].
"The comments really got to me. I knew I'd get nasty stuff said about my weight from the start. But it's not until you actually see it that it hits you. I thought I'd be alright and then I saw it and just burst out crying," she said in a 2011 interview.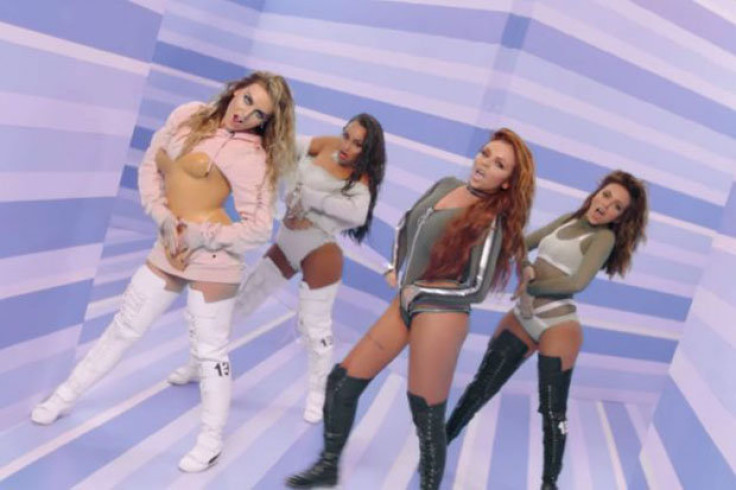 "I found it more upsetting that they were only about me. They'd picked me out specially. Someone called me a 'fat, ugly c**t'. I couldn't believe it. I'm not a nasty person. At least, I don't think I am! I just didn't know people would go that far."
In more recent times however she appeared to have settled more into her own skin, telling Fabulous magazine last year: We're happy to be how we are, and don't care if we put on a couple of pounds.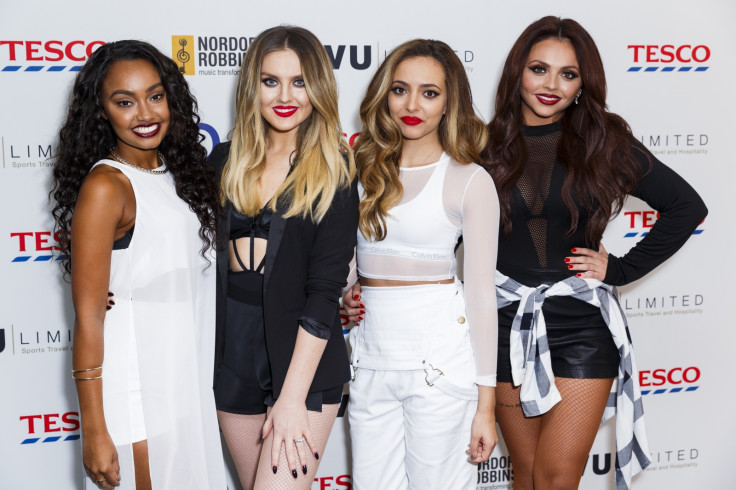 "You should celebrate any size. If you can rock your body with confidence, and you're happy in your own skin, there's nothing sexier."
IBTimes contacted a representative for Little Mix who declined to comment.