Kim Kardashian's hopes of ever recovering the jewellery stolen during her Paris robbery ordeal have been dashed, according to new reports claiming that it was melted down.
The reality TV star, 36, was robbed at gunpoint on 2 October in her Paris hotel last year, with thieves making off with millions of pounds worth of jewels.
Now, according to French publication Le Monde, the alleged gangleader, Aomar Ait Khedache, 60, whose nickname is Omar le Vieux (Old Omar), has revealed what happened to the loot.
He told police: "So that the jewels wouldn't be recognised, we took a joint decision to melt them down.
"One of us took care of that… He came back with bars… Altogether there must have been a bit more than 800 grammes."
At current prices of scrap gold, 800g would be worth between £8,440-£22,490 (€9,900.85-€26,380, $10,590-$28,220) depending on its purity.
While Kanye West's wife confessed to fearing for her life after being gagged, bound and placed in a bathtub, Khedache insisted they didn't set out to hurt her.
He explained: "We didn't take our weapons out in front of a woman. The person with me tied her up on the bed… I placed her in the bath."
The crook also admitted that planning the heist was easy due Kim's excessive use of social media which revealed here whereabouts and jewellery in her possession.
He further claimed that they had insider information.
"The jewels were shown on the internet, and (she said) that she didn't wear fakes… the time she would arrive in France, you just had to look at the internet and you knew everything, absolutely everything.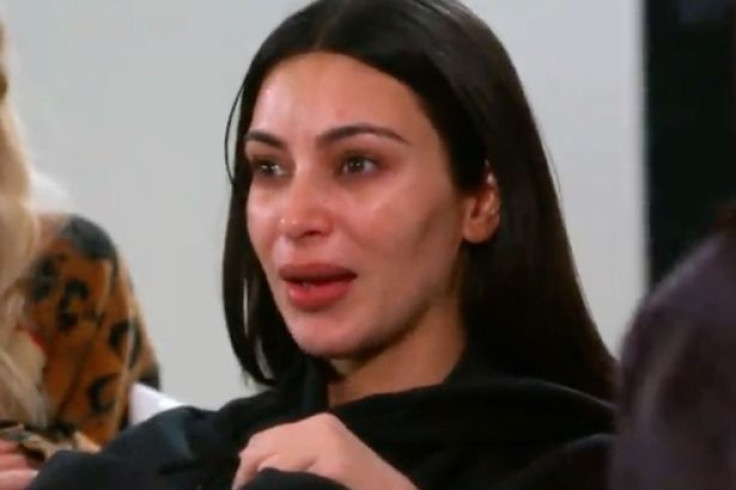 "We had very precise information about her movements that we got from someone who was very close to her," he added to the publication.
All of those charged – nine men and one woman – are currently in custody and face trial later this year. Kim is expected to return to France from the USA to give evidence.
Kris Jenner's daughter is set to open up about the robbery during an episode of Keeping Up With The Kardashians.
A teaser promo released earlier this year shows Kim – who swore off social media for four months following the incident – breaking down in tears.
She tells her sister Khloe Kardashian: "They're going to shoot me in the back. There's no way out. It makes me so upset to think about it."
Fans will have to wait until the popular E! TV series returns in March for its new season to find out further details.