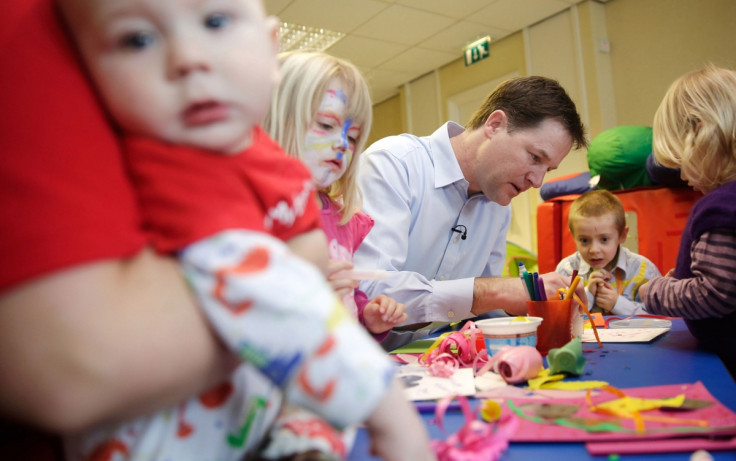 A new employee benefit bill introduced in the US capital on Tuesday, 6 October, will allow workers to take 16 weeks of paid family leave. The cost incurred on the benefit plan will be paid from a fund created by a new tax on state employers.
"The Obama administration has realized the action is on the state and local level, and they gave us the money to model how this could actually work," DC Council member Elissa Silverman, who is one of the lead supporters of the benefit plan was quoted as saying by The Washington Post. He added: "We now have a national platform and a great opportunity with this legislation to show how it can be done."
Under the benefit plan nearly all part-time and full-time employees in Washington DC will be able to take the paid family leave for matters related to child birth, when adopting a child, taking care of a family member with an illness or taking time off after military deployment. However, the bill will not cover employees in Maryland and Virginia.
An employee who earns $52,000 (£34,102) a year will get 100% coverage, while others who earn more than that would be eligible for $1,000 (£655) a week plus 50% of their additional income, up to a maximum of $3,000 (£1,967) per week. On the other hand, employees who get paid above $150,000 (£98,346) will have to pay a sum of $1,500 (£983) per annum per employee. Also, employers of minimum wage workers earning $10.50 (£6.88) per hour will have to contribute 0.6% of each worker's pay per year.
"The United States is one of the few countries on Earth without national paid leave. Fortunately, we have seen remarkable progress . . . where innovative state and local officials are designing paid-leave policies that work for their citizens," US Labor Secretary Thomas Perez said in a statement.
The Washington DC Chamber of Commerce has warned that the benefit programme "would be unprecedented and make the District of Columbia dangerously uncompetitive." Some businesses have criticised the bill for they think it will create an employee crunch when workers decide to utilise the paid family leave.
The benefit bill, which is set to dwarf other leave policies in the US, will more than double the length of any paid leave programme in the country. At the moment, six weeks of partial paid leave is applicable in New Jersey and California.