Washington mass shooting suspect Arcan Cetin had been barred from owning a gun by court order
Cetin was reportedly fascinated by serial killer Ted Bundy and 'awkward' with girls in school.
The young man from Washington state arrested in connection with the shooting death of five shoppers in a mall had been arrested three times for domestic violence and was barred by court order from owning a gun, according to records.
Arcan Cetin, 20, was arrested without incident walking outside his home the day after police say he opened fire at a cosmetics counter in Macy's department store in Cascade Mall in the town of Burlington north of Seattle. Three women, a teenage girl and a man were killed in the attack.
Cetin's social media profile revealed a man fascinated by serial killers and guns. His Tumblr page included a photo of notorious serial murderer Ted Bundy at the age of 4 sitting next to a snowman.Photos on MySpace show him as a teenager posing with an M-16. The Cascade mall attack was the sixth mass shooting in Washington so far in 2016.
Former classmates described him as "socially awkward," and one said he tried to "grope" girls in high school, the Seattle Times reported. He often talked about girls and rejection.
An ex-girlfriend used to work at a Macy's department store, but investigators had not yet determined if the Macy's was in Cascade Mall.
Cetin, born in Turkey and a legal permanent resident of the US, was barred by a local court from owning a gun after three arrests on domestic violence charges involving his stepfather.
Police are still seeking a motive. An FBI official said there was "no evidence" it was a terror attack, but investigators haven't yet ruled it out.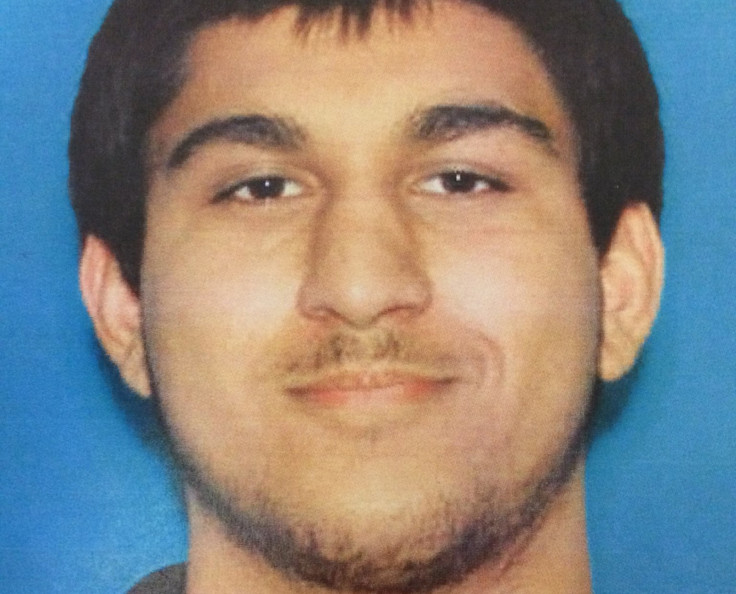 Arcan Cetin, 20, of Oak Harbor was arrested after a mass shooting in a shopping mall in Burlington, Washington.
Washington State Patrol/Handout via Reuters.
Authorities say Cetin walked into the mall, about an hour's drive north of Seattle, and opened fire with a rifle Friday night (23 September). He entered the mall without the rifle and left the weapon at the scene before fleeing, said police, who are attempting to determine where Cetin obtained the gun.
When officers confronted Cetin outside his home to arrest him, he froze and complied with officers' orders, said Lieutenant Mike Hawley of the Island County Sheriff's Office.
"He said nothing," said Hawley, who added that he was "zombie-like." Officials have not yet identified any of the victims.
The Seattle Times identified the youngest victim as Sarai Lara, 16, who had survived cancer as a young girl. Sarai split up from her mother and younger sister during a shopping trip to look for pants for herself shortly before the attack..
Burlington Mayor Steve Sexton called the shooting a "devastating loss" of five treasured members of the small community.
"That was us in that mall last night — any one of us at any time," Sexton said in a statement. "It changed those families forever. It changed our community forever."
Cetin will be arraigned on five counts of first-degree murder on Monday (26 September), according to Skagit County jail records.
© Copyright IBTimes 2023. All rights reserved.