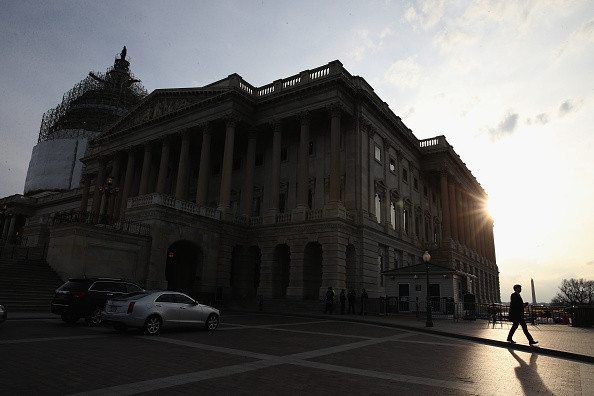 The US Capitol building has been put on lockdown as a precautionary measure, after shots were fired outside.
Police have confirmed that a suspected shooter has been "neutralized".
Capitol Police spokeswoman Kimberly Schneider confirmed the reports saying: "The Capitol has been locked down because of the potential security threat. Multiple law enforcement/emergency services have responded in support of the incident."
Several US media agencies have reported that the shooter died as a result of a self-inflicted wound in an apparent suicide.
Police and bomb specialists are now investigating a suspicious package discovered on the lower west terrace of the building. It is believed the suspect left a suitcase at the scene.
NBC is quoting a US official as saying there is no indication that this was an act of terrorism.
No one is permitted to enter or exit the Capitol building or the visitors centre during the lockdown as police secure the area.
Capitol police sent a message to congressional staff saying: "The U.S. Capitol Police are continuing to investigate the police activity. All occupants of the U.S. Capitol Building and Capitol Visitor Center are directed to shelter in place until further notice. Additional information will be provided as available."
Congress has been on a spring break for two weeks, with lawmakers set to return to work on 13 April.
More follows...