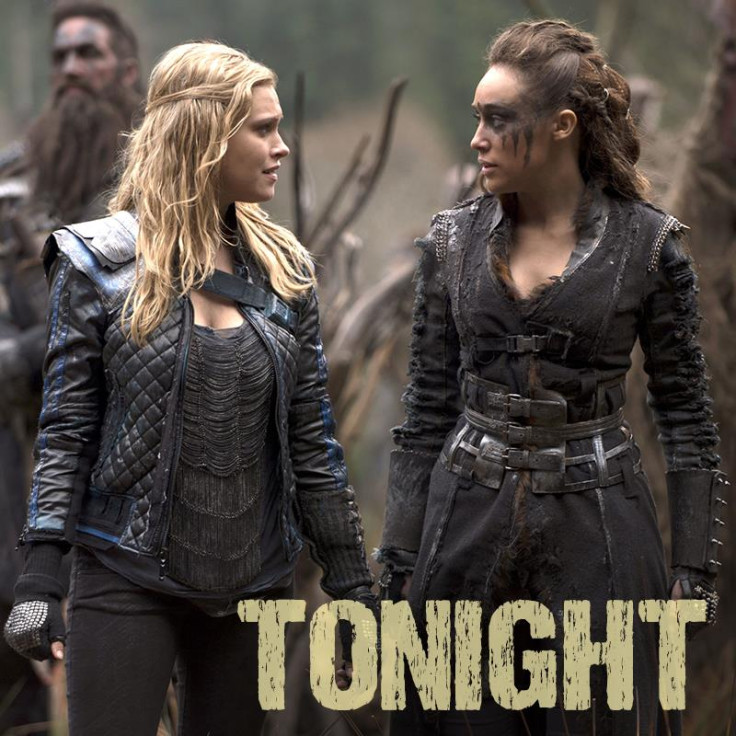 The finale of The 100 will air as a two-part episode on 4 March and 11 March at 9pm on The CW.
Click here to watch the two-part finale online on the CW website.
The finale is titled, Blood Must Have Blood, and the synopsis of part one reads as follows:
The synopsis of part two of the finale reads as follows:
In the last episode we saw Lexa, Clarke and company on their way to besiege Mount Weather. The mountain's acid fog is successfully disabled thanks to Bellamy's efforts, but the battle is far from won.
New spoiler photos from the 4 March episode have been released, showing the Commander's army preparing for war.
Meanwhile, writer Aaron Ginsburg also teased an explosive season finale.
The last episode I wrote, I bombed an entire village. Just imagine the fun I'll have in #The100 Ep 2x15: "Blood Must Have Blood." #BeAfraid

— Aaron Ginsburg (@DrLawyercop) March 3, 2015
Last week's episode featured a sudden lip-lock between reluctant partners Clarke and Lexa.
"For a while, one of the main characteristics about Lexa was that love was no longer an option for her, so I figured it was never going to happen," Alycia Debnam Carey, who plays Lexa told TVLine.
"The writers would put sly little suggestions in the script every now and then, but both Eliza [Taylor] and myself were like, 'No way, it's not going to happen.' Then we finally read this past episode and went, 'OK, it really is happening!'
The actor also teased a battle ahead and said, "They're about to go battle, which is the most important thing right now for both characters.
"It's what they've been working towards all season; as for anything else, we'll have to wait and see," Debnam Carey concluded.
Watch the promos here: