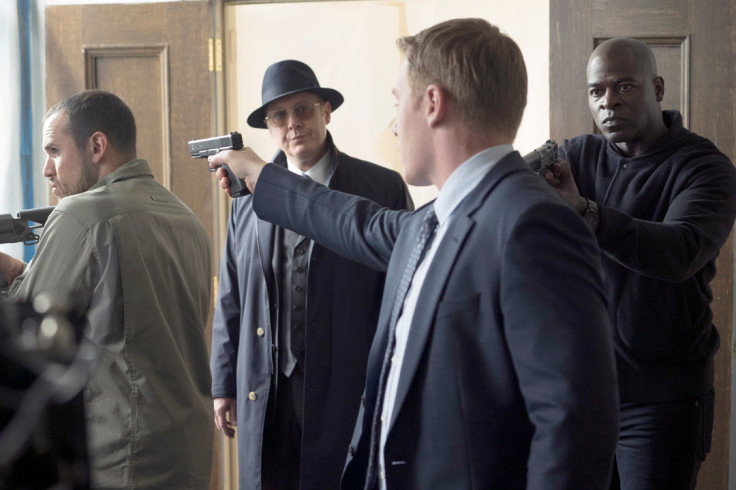 Elizabeth Keen is dead and gone but her presence is still being felt in The Blacklist season 3 as Raymond "Red" Reddington has vowed to avenge her murder, which he thinks is being committed by Alexander Kirk. The finale of the NBC crime drama is titled Alexander Kirk: Conclusion and will air this Thursday.
The episode is the continuation of the pre-finale where viewers were introduced to a new character Susan "Scottie" Hargrave played by Famke Janssen who divulged her role in Liz's kidnapping attempt. She also revealed that murder was not on the cards and that she was hired by a mysterious employer named Alexander Kirk, a long-lost enemy of Red.
Click here to watch the episode via live stream. You can also watch it online by clicking here (only in the US).
There were speculations that Red might have kept Liz alive and hidden from his nemesis, but after the previous episode, the chances of seeing Liz back from the dead appear bleak. However, there is a chance of meeting a new and shocking person on the show and according to Ryan Eggold (Tom Keen), the finale will be interesting after the entry of the mysterious character.
"Finale is interesting," he said during the Today's show. "We are going to meet a new character that I think we wanted to meet since the beginning of the season or of the series rather."
Until now, Liz's mother Katarina Rostova's name had been mentioned plenty of times on the show but fans had not met her. If Eggold is hinting at that, then viewers will be intrigued to meet the character who had been kept under wraps since the beginning of the series.
Red is racing against time to trap Kirk in order to avenge his favourite agent's death but at the same time, he will suffer a massive betrayal that will put him on the back foot. Agent Donald Ressler's role seems dicey during the entire operation but whether or not he is the traitor inside FBI who is plotting against Reddington, is to be seen.
To find out whether Liz or her mother would return in Blacklist season 3, watch the upcoming episode that will air on 19 May at 9pm ET on NBC.